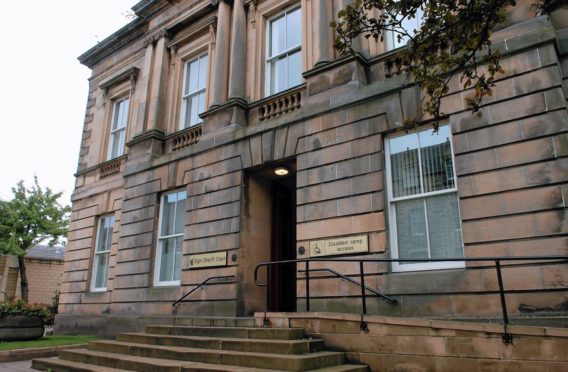 A Forres woman has admitted causing unneccesary suffering to her cat after throwing it down a set of stairs during an argument with her partner.
Aimee Cameron, 20, picked up her pet and flung it in a rage downstairs while rowing with Alistair Bowie. The cat was unharmed and escaped the property.
Mr Bowie was then repeatedly slapped in the face by Ms Cameron, as he tried to fend her off before telling his neighbours who then contacted the police.
The incident stemmed from a disagreement between the couple, who are no longer together, that happened in the early hours of the morning on Saturday June 9.
Elgin Sheriff Court heard that Ms Cameron had been entertaining people at her house on St Lawrence Court in Forres on the Friday evening, where she had been drinking.
After the couple decided to retire to bed, they argued and Mr Bowie went to the neighbours to defuse the situation.
Following his return to the house, Ms Cameron told him to leave and while he packed up, she grabbed him and began slapping him in the face.
Depute fiscal Anna Chisholm told the court: "After the accused began slapping her partner, she began apologising to him and then slapping him, which Mr Bowie saw as strange behaviour. An ambulance was called and Ms Cameron was taken to hospital.
"It was when she returned later that day, she began arguing with Mr Bowie again and in a fit of rage flung the animal downstairs."
Defence Solicitor Stephen Carty said that his client was "very sorry" for her actions and "had long-standing mental health issues that were only magnified by the alcohol abuse"
Ms Cameron was sentenced to a 12 month supervision order after pleading guilty to assault and causing an animal unneccessary suffering.