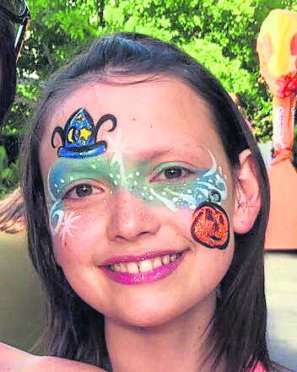 A Moray walk set up to raise money for two local children's charities will take place again this year.
The Walk in Speyside gives partipants the choice of covering three distances to fundraise for their favourite organisations.
Half the money raised will also go to Logan's Fund, The Aila Coull Foundation and Abbie's Sparkle Foundation.
The sponsored walk was launched in 2015 and will take place on September 30 this year.
Tammy Main, who helps run Abbie's Sparkle Foundation, said she was pleased it had been selected as a guest charity.
Her 15-year-old daughter Abbie lost her five year battle with sarcoma on Christmas Day last year.
Mrs Main, of Elgin, said: "Abbie's Sparkle Foundation is proud to be chosen to be the first guest charity for The Walk 2018 alongside two other fantastic children's cancer charities.
"Speyside Walks have had a special place in our hearts over the years, with myself and Abbie's brother Cameron doing the 26.2 miles and Abbie herself taking part in the five mile walk four years ago, just two weeks after an operation."
More than £15,000 was raised last year and shared out between 18 children's charities and other local causes.
Registration is now open for people keen to take part in either the 18, 12 or 2.5 mile family walk.
Anyone wishing to enter can choose their own nominated charity or cause to walk for with half their money raised split between the three other organisations.
More details on the walk can be found on the website www.thewalkspeyside.co.uk