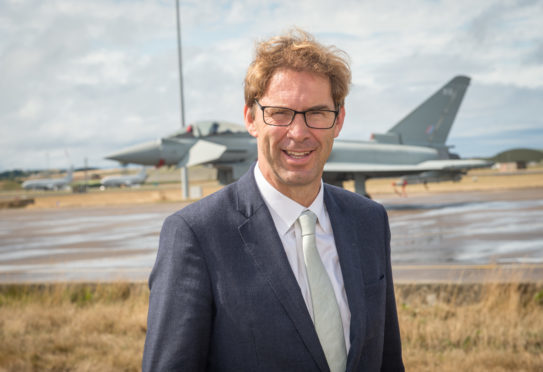 A UK Government defence minister believes growth deal funding for Moray will strengthen the bond between the region and its military bases.
The area is bidding for £200million from Westminster and the Scottish Government to deliver more than a dozen large projects.
About 500 extra personnel are due to arrive at RAF Lossiemouth over the next two years as part of a huge £400million expansion to the base – creating a population boom of about 2,000 people.
Concerns have been raised about the impact the extra people will put on the region's already under pressure housing supply and other services.
Yesterday, Tobias Ellwood, the UK Government's minister for Defence People and Veterans, toured RAF Lossiemouth to view work already underway to get the base ready for the arrival of the P8 Poseidon spy planes.
During the visit, the MP explained a growth deal for the region would be a "critical" key to unlock further investment outside of the fence – and described a "duality" on the base where upgrades had already been made and where further work is planned.
He said: "The concept of a growth deal is important for any community. It's a vehicle that can help make sure there are further commitments and a bond between the business community and people who live, work and come to visit.
"From a military perspective, the bond that we see between the air base and the community is very strong.
"There's a lot of support for Lossiemouth from locals – that is critical if we are to continue to invest."
Both the UK and Scottish Governments have backed the principal of a growth deal for Moray while negotiations about the final package continue.
Scottish Secretary described the case for the region as "compelling" on a visit to Elgin earlier this year.
Property firm Springfield has backed a new gas pipeline, which is part of the proposals, in order to support new homes.
RAF Lossiemouth's station commander, Group Captain Jim Walls, explained the base's expansion project was entering an "exciting phase".
He said: "There's about to be a large amount of construction beginning, within a couple of weeks the site already looked completely different.
"The first people are about to start arriving in significant numbers. They're going to go the US in January to begin their training before the first P8 arrives here in 2020."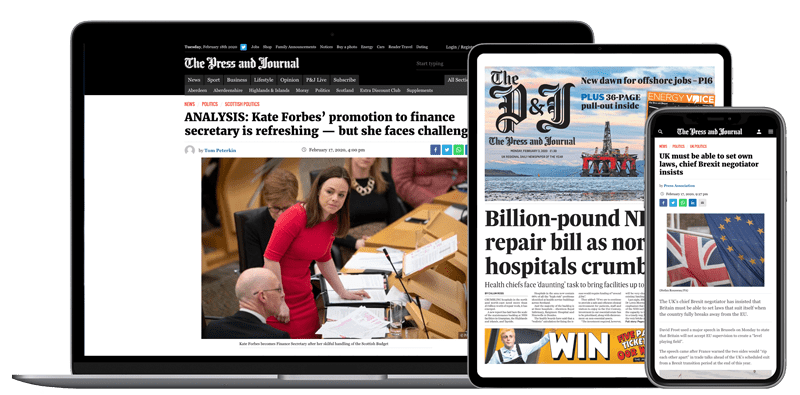 Help support quality local journalism … become a digital subscriber to The Press and Journal
For as little as £5.99 a month you can access all of our content, including Premium articles.
Subscribe