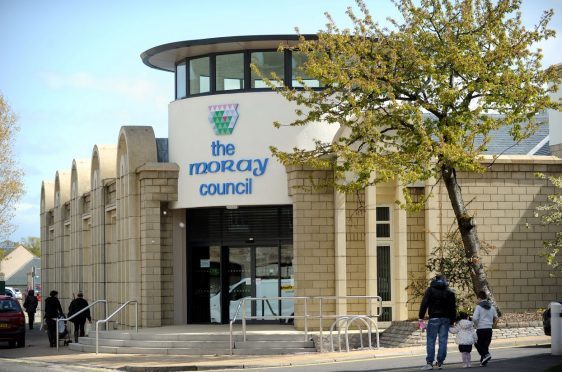 Audit Scotland has urged Moray councillors to cast aside their political differences in an attempt to overcome the region's massive budget challenges.
Up to £14 million needs to be saved by the council over the next two years if it is to stave off bankruptcy.
Now Audit Scotland has warned that "political instability" within the chambers could harm efforts to draw up savings plans.
There have been three council leaders since May last year after Stewart Cree stepped down at the election and was replaced by fellow independent George Alexander.
The SNP then assumed power in June after the previous administration collapsed when all-but-one of the Conservative members walked out.
A report produced by Audit Scotland has now recommended setting up a cross-party group at the council to agree shared budget priorities.
Last night, members were supportive of the proposal but warnings were made that attempts to set up similar forums in the past had failed.
Council leader Graham Leadbitter said: "The forthcoming budget is likely to be the most challenging one that Moray is likely to have ever considered.
"It will take more than the nine SNP councillors to agree it so that clearly requires us to discuss proposals with other groups as we go through the autumn towards February."
Conservative councillor Marc Macrae, chairman of the council's audit and scrutiny committee, said: "Personally, I would be fully supportive of a cross-party group. The main thing that all councillors, regardless of the party, want to see services, and the jobs that come with them, protected.
"We had to take decisions we didn't want to during the last budget. I think the SNP are now beginning to realise that it's not easy being in administration."
Moray Council authorised £6.5m worth of savings in February while offloading public toilets and town halls onto community groups and reducing bin collections.
About £4.5m was plundered from the reserves to balance the books – a fund that is projected to drop to its minimum permitted level in March 2020.
A report from Audit Scotland will be considered by the council's audit and scrutiny committee next week.
A list of short-term saving options is due to be presented in September – a timescale described as "challenging" due to the recent change of leadership.
Labour councillor John Divers, leader of the Moray Alliance Group which also comprises three independent councillors, said: "If it is for the benefit of the people of Moray then I'm prepared to sit on any group.
"It was tried in the previous council but some people decided to walk away.
"Changing the leadership all the time won't help. It's going to be difficult for the SNP as a minority administration, they will have to work with others."
Mr Alexander, leader of the Councillors Open Group which includes four other independents and one Conservative, said: "Changing the leadership of the council doesn't change the problems that we face and doesn't help to find a solution.
"My aim is to balance the budget in a way that we call all agree to – whether we all sit round the table as a collaborative group or some other way."
The Audit Scotland report said: "The council has experienced political instability with a number of members leaving the administration, and a new minority administration being formed in June.
"Previous reports have highlighted the benefits of cross-party forums and, given the significant financial challenges facing members over the coming months, members should consider setting up a cross-party budget working group to discuss and agree budget priorities."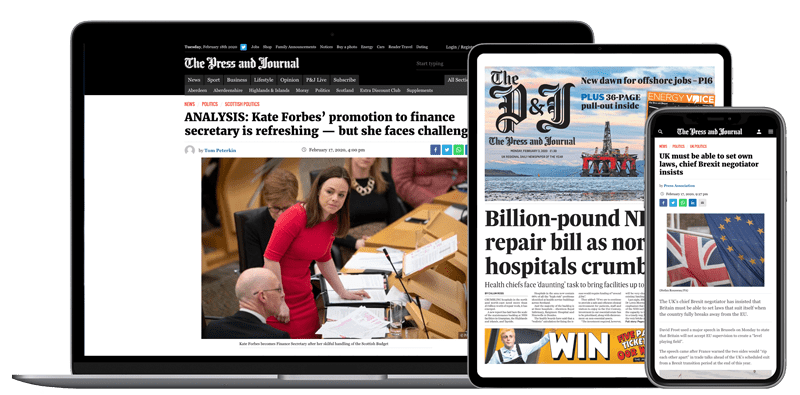 Help support quality local journalism … become a digital subscriber to The Press and Journal
For as little as £5.99 a month you can access all of our content, including Premium articles.
Subscribe