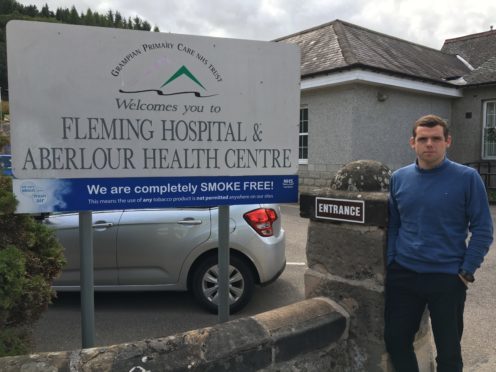 A review will be carried out of all community hospitals in Moray in order to draw up plans to retain services amid mounting staffing and budget pressures.
Concerns have been raised about units across the region as officials battle to keep the doors open and the finances in the black.
Health and Social Care Moray faced a budget shortfall of more than £4million this year amid fears that some services would have to be reviewed.
Yesterday the partnership, which governs shared NHS and council services, insisted that no decisions had been made to close any hospitals.
However, Moray MP Douglas Ross has revealed that staff at the Fleming Hospital in Aberlour have been told the unit faces "severe challenges".
The Press & Journal has been told that morale at the Speyside health centre is at "rock bottom" while they continue to provide care amid staff shortages.
Mr Ross said: "I understand a review will take place to examine the sustainability and long term plan for the hospitals, examine staffing and budgeting problems that are posing real issues across Moray.
"This will be important work but it must be backed up by the necessary resources.
"These community hospitals have served Moray well for decades, and can continue to do so for years to come, but unless the Scottish Government support them financially they will be forced to close."
Fleming Hospital has 15 beds and is currently used for rehabilitation, assessments, palliative care and respite care. There is also a minor injury department.
A review of the service would also include Leanchoil Hospital in Forres – where it is feared that the £1million running costs could be unsustainable.
Yesterday, Pam Gowans, chief officer for Health and Social Care Moray, explained no long-term plans had been finalised yet.
She added; "We have really challenging staffing situations prevailing across Moray in many of our services, consistent with the rest of the country.
"We are trying to explore how we manage to retain good quality services within the constraints of staffing and funding.
"Our commitment remains to continue to maintain services, particularly for the elderly, at home or close to home and we will make every endeavour to do so."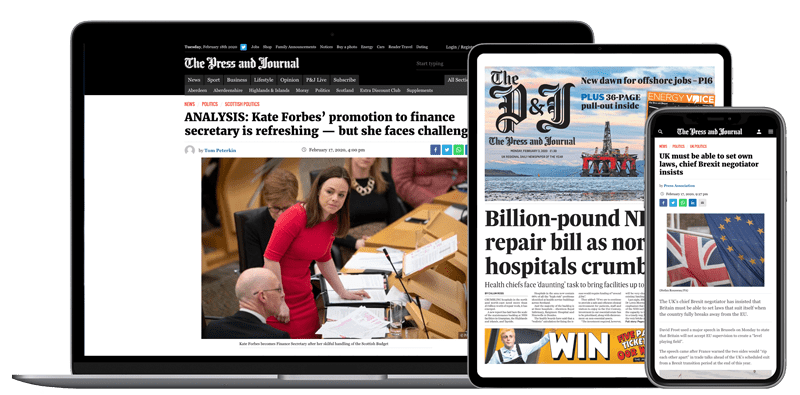 Help support quality local journalism … become a digital subscriber to The Press and Journal
For as little as £5.99 a month you can access all of our content, including Premium articles.
Subscribe