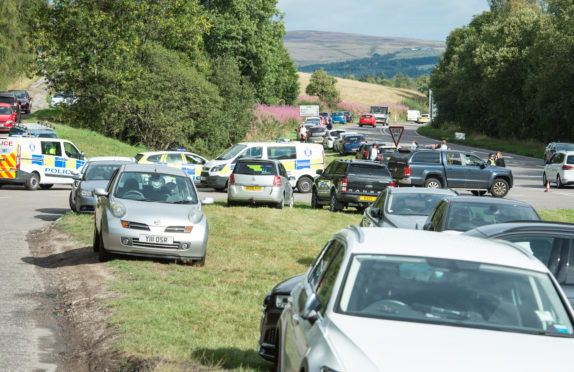 Senior police officers have admitted that the volume of whisky enthusiasts that descended on Speyside to buy a limited edition bottle made it impossible to enforce parking restrictions.
Hundreds of aficionados arrived at Macallan near Craigellachie earlier this month in an attempt to get their hands on the Genesis bottle released to commemorate the firm's new distillery.
However, the amount of customers trying to make their way to the sale resulted in police being left with no option but to shut the B9102 Grantown road to try and control the traffic.
Parking cones to prevent parking were set up along the grass verge the day before the release.
Yesterday, Ch Insp Maggie Miller, area commander for Moray, said that officers were moving cars from the scene from about 5am but soon found the task almost impossible.
She said: "Cars were moved on repeatedly but from about 9am or 10am it became pretty difficult to keep the people who were there safe.
"People were coming up on foot and officers were managing the situation as best as they could.
"Moving forward, we have to make sure we are not faced with that situation again."
She added: "I think the police response there was excellent considering what we were faced with."
Ch Insp Miller revealed she was planning a visit to Macallan to discuss arrangements for future events with the firm's security team to ensure there is "sufficient notice" for residents and the police.
The distillery has already committed to working with agencies to draw up alternative procedures after admitting its preparations for this month's sale were "inadequate".
Speyside Glenlivet councillor Louise Laing pressed for the explanation about why the vehicles were not moved during the meeting of the council's police and fire and rescue services committee.
She added: "I understand there are strict regulations about how many people can come in at one time and that's why they were not allowed to open the barriers.
"I've spoken to the distillery and they say they are not going to do it like that again."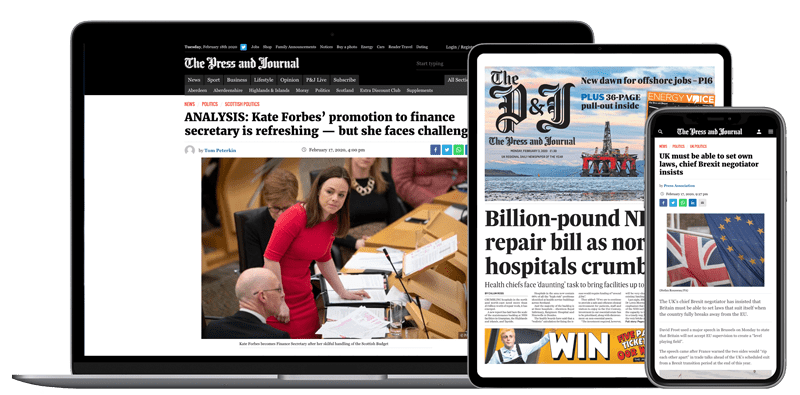 Help support quality local journalism … become a digital subscriber to The Press and Journal
For as little as £5.99 a month you can access all of our content, including Premium articles.
Subscribe