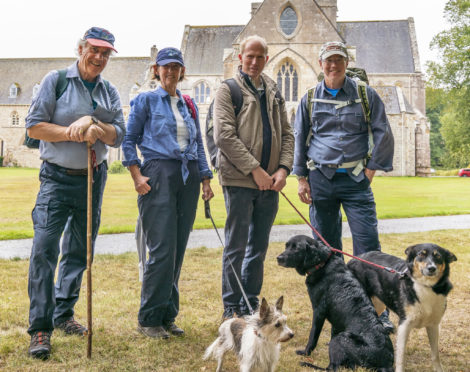 Pilgrims have trekked to a celebrated place of worship in Moray to help usher in the next chapter of its history.
Dozens of walkers and their dogs braved the rain at the weekend to march from Grantown to Pluscarden Abbey.
The 28-mile pilgrimage was part of the 70th anniversary celebrations of the reformation of the monastery, which had crumbled to almost ruins in 1948.
Now campaigners are trying to raise £2million for the next phase of its refurbishment, which will include a new library and retreat.
Pilgrims left Grantown on Saturday for the arduous journey, stopped on the Dava Way overnight, before they arrived at Pluscarden yesterday afternoon.
Benedictine monks from the abbey joined campaigners, including appeal director David Broadfoot, for the first day of the scenic trek.
Mr Broadfoot, who was joined by his Jack Russel Beth, said: "It's been amazing to get everyone back together. A lot have come from the pilgrimage we did last year, which has formed some strong friendships.
"It was an amazing journey to make. Some of the scenery is the best that you will see in any part of Scotland.
"This wasn't a big fundraiser for us, just a way for everyone to get together and contribute. We've got some dinners in London coming up which we're hoping will generate support for the campaign."
The pilgrims were greeted by the monks when they completed the trek yesterday before being treated to a hot snack.
Pluscarden Abbey was originally established in 1230 by monks who moved to the north of Scotland from France.
Stones from the ancient home at Val des Choues, in Burgundy, were brought to Moray last year as part of a separate pilgrimage which recreated the journey of the first residents of the abbey.
The monastery become dormant in the 16th Century and descended into ruins until it was occupied again in 1948.
About 20 monks currently live at the abbey, which attracts roughly 15,000 visitors every year.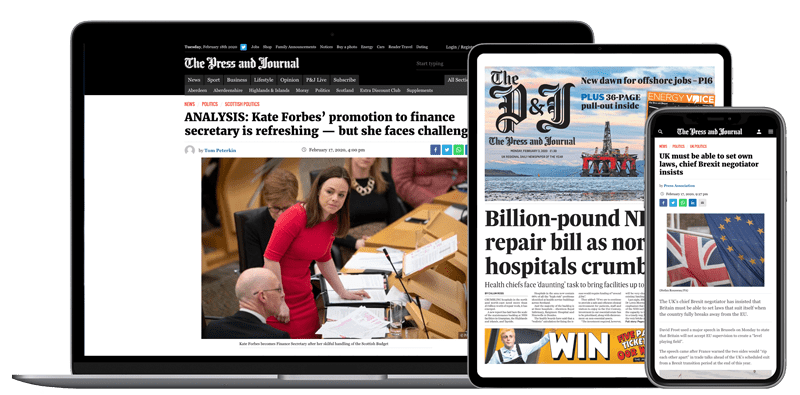 Help support quality local journalism … become a digital subscriber to The Press and Journal
For as little as £5.99 a month you can access all of our content, including Premium articles.
Subscribe