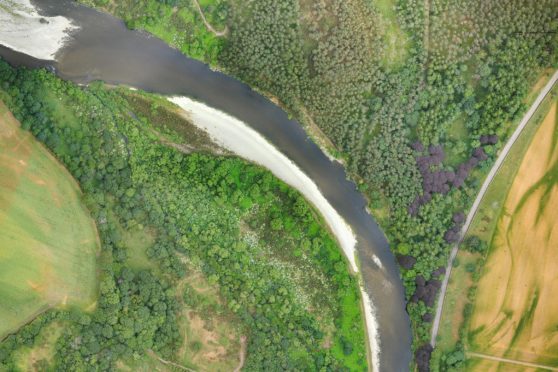 Drones have been sent high into the sky above Speyside to locate have huge hidden patches of potentially dangerous invading plants.
The aerial images have revealed swathes of giant hogweed and Japanese knotweed, which can cause serious burns to skin and voraciously destroy native plants.
The Spey Fishery Board and the Scottish Invasive Species Initiative (SISI) have been working together to establish just how seriously the plants – dubbed 'alien invaders' – have infiltrated the area.
Sadly for those involved the answer is quite significantly as the photographic survey of the River Spey between Fochabers and Spey Bay has revealed large amount of the plants growing between the trees.
Brian Shaw, a Spey Fishery Board biologist, said: "We're pretty confident the upper river is now clear of these pesky plants and we've gradually been working our way downstream.
"We're now turning our attention to the lower Spey but the woodland alongside the river is really dense.
"Fighting the plants is extremely difficult. It's like fighting through a jungle.
"Using aerial photography means we are able to ensure we're not missing anything."
Hogweed flowers are known to disrupt the ecosystem where they grow, forcing out species that are native to the area.
The plants can grow up to 10ft in height and produce thousands of seeds per flower head.
The SISI has also been working with volunteers from the Scottish Dolphin Centre and the Scottish Wildlife Trust, who manage the reserve at Spey Bay.
Further efforts are planned to rid the problem plants from the river next year.
Separate efforts have also been underway to clear the Deveron and Findhorn riverbanks of hogweed and knotweed.
Callum Sinclair, SISI project manager, said: "Invasive species are a big threat to the nature of Scotland so it's crucial we address the problem but we can't do it on our own.
"We're actively working with partners to put in place sustainable, long-term controls for the worst offending invasive species.
"The support of the Crown Estate on the Spey has clearly helped make our control work there more effective and efficient – if a little more daunting."
SISI is working across northern Scotland as part of a four-year project financially supported by the Heritage Lottery Fund.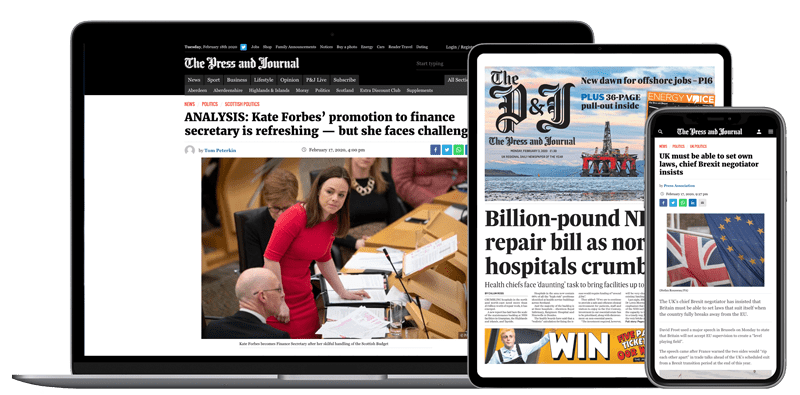 Help support quality local journalism … become a digital subscriber to The Press and Journal
For as little as £5.99 a month you can access all of our content, including Premium articles.
Subscribe