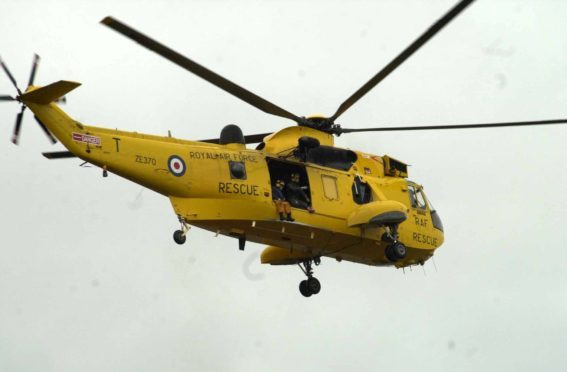 Military officials are attempting to track down thousands of armed forces personnel due to concerns they may have been affected by asbestos.
Sea King helicopters, which have been an iconic part of the north-east's aviation heritage, have been implicated in the death of a serviceman in Australia.
Now the Ministry of Defence has issued an alert to personnel who served on the aircraft due to concerns they may have breathed in the potentially fatal fibres.
Last night, Kinloss-based visitor attraction Morayvia stressed that there are no concerns about the safety of the helicopter that it has on display.
The MoD has launched an urgent investigation to remove parts containing asbestos from its own Sea Kings and those kept in military stores.
It is understood that information to narrow down the range of those affected is currently being compiled before it is distributed to personnel.
Asbestos, which was widely used in insulation until it was banned in 1999, is harmless if undisturbed but can prove fatal if it is breathed in after becoming airborne.
Yesterday, Bob Pountney, who did one tour on the Sea King at RAF Lossiemouth and is now a volunteer at Morayvia, explained the announcement had come as a surprise.
He said: "The only parts of the Sea King that we know contained asbestos were in the engine pipework, which was removed from the one we have at Morayvia before it came here, and in a section behind the captain's chair, which we haven't touched and have no reason to.
"As far as we are aware, there is no danger. We are expecting a list in the next couple of days with more information from the investigation that has been done."
Petty Officer Greg Lukes, from New South Wales in Australia, was a perfectly fit 35-year-old in 2012.
However, the avionics technician died within two years following a battle with an aggressive cancer.
An investigation carried out by the Australian Defence Force concluded that exposure to asbestos fibres had likely caused the illness.
Sea Kings were a regular sight in the sky above the north of Scotland for nearly 40 years until 2015 as part of search and rescue operations. They were also deployed as part of the Falklands War and to Afghanistan.
A spokesman for the MoD said: "The safety of our personnel and our partners is always our highest priority. All Sea King items suspected to contain asbestos have been removed from stores."