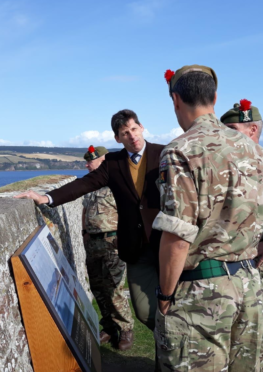 Plans for the Moray growth deal are progressing quickly and positively, a senior UK Government minister said this week on a visit to the region.
Lord Ian Duncan, the under-Secretary of State for Scotland, spoke to those involved in the deal during a tour of the north and north-east.
He paid a visit to the Inverness University of Highlands and Islands (UHI) campus and then held discussions with Principal of Moray College, David Patterson, and Vice Principal of UHI, Jeff Howarth.
The main topic on the agenda was the growth deal and the impact the £200 million bid will have on Moray.
Lord Duncan was quick to praise the discussions and said he was "optimistic" about the timescale for delivering the growth deal.
He said: "I held very positive discussions with stakeholders and officials involved in the deal and I am very optimistic that we are making serious progress on it.
"As a government, we want to make sure that each project is good and airtight and we are getting the senior civil servants involved to help with this."
Earlier this week, the team behind the growth deal were told by the exchequer secretary to the Treasury, Robert Jenrick, to expect very good news about the bid before the end of Autumn.
Lord Duncan was also keen to stress that the door was always open for participants in the growth deal to come to him to talk about their ideas.
He said: "I want to have an ongoing dialogue with everyone involved and make sure that everyone is listened to and happy with how things are going.
"I came up here to establish that dialogue, to talk about funding possibilities and different elements involved with that, and to make sure everything is fit for purpose."
During his visit, Lord Duncan was given a tour around Glasgow School of Art's Moray campus, just outside of Forres, where he spoke to academics about their work there.
He also met up with the Black Watch Battalion at Fort George to talk about their careers and about future and past deployments.