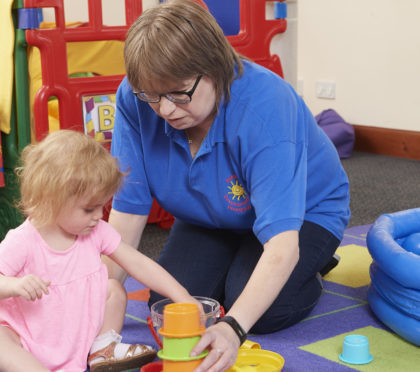 Wind farm funds have delivered more than £44,000 in support for community-based projects in Moray during 2017-18.
Overall, 14 different organisations received a cash boost across the region including Buckie skatepark, Keith Community Council and Spey Bay Halls and Amenities Association.
The Beatrice Moray Community Fund was set up by SSE to provide £950,000 in funding to Moray projects between 2017 and 2021.
It is named after the offshore wind farm, which is currently under construction in the Moray Firth and, once operational, will be the largest of its kind in Scotland.
Some of the notable receipients of the fund include Keith Rollerblades, BMX and Skateboards (KERBS) which was donated £5,000 to install a spine ramp at its newly reopened skate park in the town.
The Burn o'Fochabers Woodlands Community Trust was also given £5000 to help with the general maintenance of the woodland and burn area.
Buckie Community Theatre Group had money donated to support building renovations, while Sunshine Developmental play group was awarded just over £2,500.
This was to help them recruit a new staff member for the organisation which supports children with developmental delay and physical or behavioural needs.
Many voluntary youth groups who suffer a loss of expertise are sometimes forced to close, so this funding will go towards giving the organisation a more sustainable future.
The project will support 20 local young people and their families.
SSE's wind farm funds are provided through a commitment made during the development of the company's renewable energy projects in Great Britain from 2002 to the present day, with funding decisions taken by independent community panels or trusts.
Director of Sustainability, Rachel McEwen, was very positive about how their grants had been used.
She said: "It's fantastic to see the work the funds have supported and we're delighted to play an instrumental role in bringing these projects to fruition.
"I would like to thank the countless people in Moray who give up their time freely to sit on our panels or volunteer for their local trust."