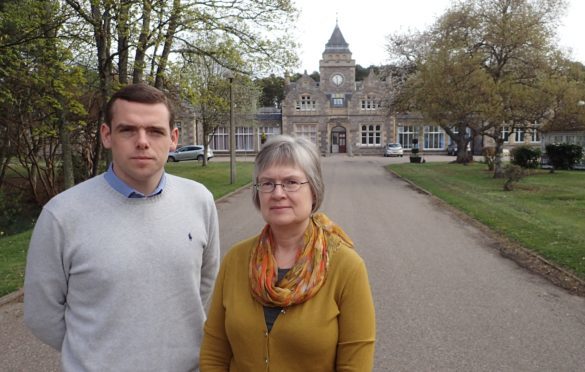 A Moray hospital plagued with staffing issues is being forced to temporarily close, forcing the transfer of its current patients.
Leanchoil Hospital in Forres was being used by NHS Grampian as an after care facility for patients from Dr Gray's in Elgin and Aberdeen Royal Infirmary.
However, due to recruitment problems and a lack of staff, operations there have been suspended 'temporarily' – though it is unclear when it will be able to reopen.
Pam Gowans, chief officer for the Moray Health and Social Care Partnership, which is responsible for the hospital, said the decision had been taken on safety grounds.
She said: "This is a patient and staff safety decision taken as a result of a persistent and significant inability to staff the facility.
"Health and Social Care Moray have made every effort in terms of the recruitment of staff and despite the utilisation of the nurse bank and staff support from other areas, it is proving extremely difficult to sustain the levels of workforce required to ensure patient and staff safety in Leanchoil."
Admissions to the hospital have been suspended. Patients already there are being transferred to other facilities in Moray and the surrounding areas.
The staff working at Leanchoil will be holding discussions with the health board to explore the options available to them.
Moray MP Douglas Ross has voiced his disappointment at the temporary closure and has called on NHS Grampian to do all they can to get it re-opened as soon as they can.
He said: "I understand that keeping Leanchoil functional has been difficult, but when we previously expressed concerns at a local level about closure and the possible repercussions for Forres patients, we were told that closure was highly unlikely.
"A couple of weeks later we have this unwelcome news.
"It will be a disappointment to a lot of local people who value this hospital.
"It was originally built after money was raised in the local community and the land was gifted to the town.
"I hope that everything is being done to re-open Leanchoil and that a real discussion will be held regarding its future."
Forres councillor Claire Feaver was also extremely disappointed about the news.
She said: "I know that local people greatly value the service that Leanchoil provides and will be alarmed that, despite the town's growing population, we seem to be on the verge of losing our community hospital."
Hospitals across Moray have faced severe staffing issues for some time now, with repeated downgrading of services at multiple sites.
Leanchoil Hospital's temporary suspension of operations comes amidst the ongoing and well-documented struggles of Dr Gray's Hospital in Elgin.
The maternity service there was recently cut from a consultant-led unit to a midwifery-led service due to a shortage of junior doctors and pediatricians.
That downgrade was undertaken in the face of stinging criticism from campaigners who demanded to know why staffing issues had been allowed to reach crisis levels.
The children's ward at the Elgin hospital has also suffered from a lack of staff and is now closed at weekends due to a pediatrician shortfall in the region, while overnight stays for children have also been suspended.
The two community hospitals are not alone in facing struggles as Fleming Hospital in Aberlour has also faced severe staffing challenges, leading to claims of plummeting morale.
And it is not just Moray facing such issues, as hospitals in Aberdeen and the north-east are also struggling to recruit people.
NHS Grampian has previously had to close two wards treating dementia patients in Aberdeen because of nurse shortages.
The Loirston ward and the Lochhead Day Hospital at Aberdeen's Royal Cornhill Hospital were both shut last month.
Illustrating the scale of the recruitment problem, the health board confirmed there were 448 nurse vacancies within its hospitals as of the end of March.
To try and combat this, NHS Grampian revealed a £1 million investment in a fast-track training scheme for current staff to become advanced nurse practitioners earlier this year.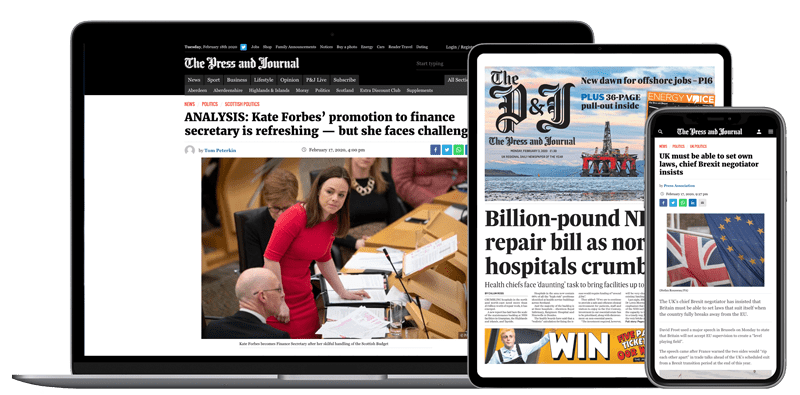 Help support quality local journalism … become a digital subscriber to The Press and Journal
For as little as £5.99 a month you can access all of our content, including Premium articles.
Subscribe