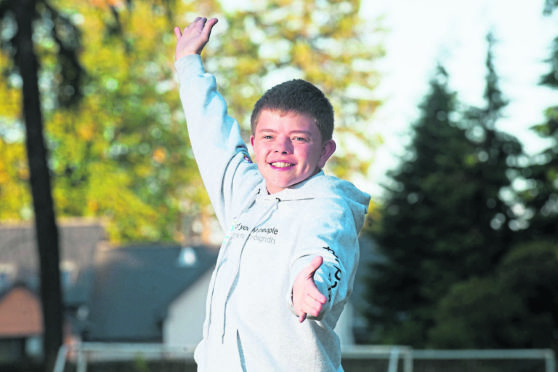 A Moray teenager has organised a region-wide talent showcase to raise money for a local charity.
Aidan Henderson, 15, dedicates a lot of his time to volunteering for numerous youth causes and organisations, including the Youth Cafe in Elgin.
Now, he has almost single-handedly set up an event showcasing the best of Moray's talented people and donating all profits to Logan's Fund.
From sending a letter to the council asking for the use of the Elgin Academy hall to booking the talent himself, Aidan has succeeded in organising a professional looking show which will take place on Friday night and is now looking forward to seeing it come to fruition.
He said: "A lot of work has gone into this, from asking the acts to perform, to getting posters and flyers made to getting the teas and coffees ready. I've been doing most of the work myself, except people like my mum helped me with raffle prizes and asking people to donate.
"I've been planning this event since April when I sent a letter into the council who only got back to me in July, so I started properly planning it then.
"It's been really hard work but it's all worth it in the end."
The talent showcase will see various different kinds of acts from martial artists and dancers to singers and actors take to the stage at Elgin Academy.
With Aidan heading into fourth year at school, this event will be a last hurrah for him, as he will have to settle down to revise for exams within the next six months.
He said: "This is going to be my big last thing for Logan's Fund this year because this event is for Year of the Young People, which is a government sponsored campaign to really show that kids do have a meaning in Scotland and this showcase will help prove that."
Aidan's mother Sally is very proud of what her son has achieved.
She said: "You're obviously always very proud of your children and he really is a remarkable young lad and that's what you need to see out there in the community, someone doing good which he most certainly does."
The event kicks off at 7pm on Friday at Elgin Academy, with tickets priced at £5 for adults and £3 for concessions and can be purchased at Elgin Youth Cafe and on the door.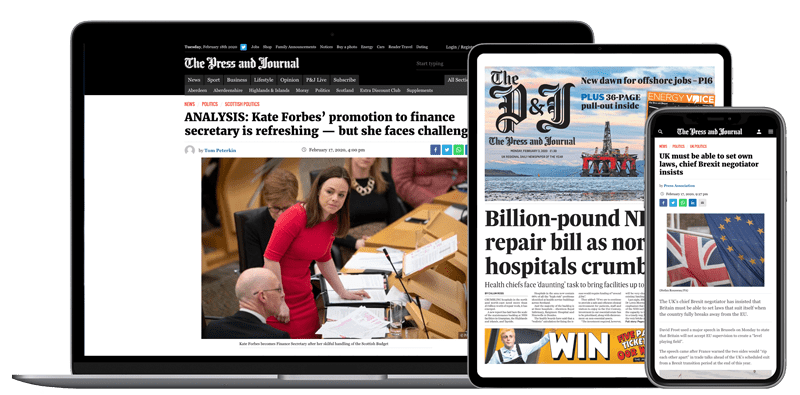 Help support quality local journalism … become a digital subscriber to The Press and Journal
For as little as £5.99 a month you can access all of our content, including Premium articles.
Subscribe