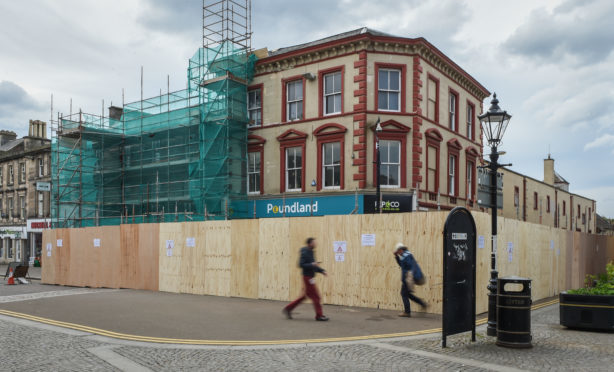 Emergency restoration works to a historic building in a Moray town centre could take more than two years to complete.
The Poundland building in Elgin has been shrouded with a security fence and scaffolding since the council stepped in on safety grounds in May.
Originally it was hoped that the former Woolworths store could be fully open again before the end of the year.
However, a complete survey of the building has now laid bare the full extent of water damage caused to the interior of the corner building.
Elgin's business improvement district (Bid) has confirmed that work will begin to dismantle the western stone gable of the structure this week before it is rebuilt again.
The rest of the repairs to one of the town centre's most prominent buildings are estimated to take up to two-and-a-half years to complete.
Yesterday Elgin City South councillor John Divers, a director of Elgin Bid, explained a "heavy gutting" job would have to be done inside.
He said: "They've got inside there and realised that the damage is a lot more severe than what they initially thought – it goes right down to the basement.
"Initially they thought it could have been sorted in a few months but it's going to take an awful lot longer than that now.
"The good news is that we should get a restored building in quite good nick in the town centre at the end of this."
Concerns were initially raised about the chimneys last year until inspections revealed that the loose stonework had allowed water to pour inside – potentially putting the entire structure at risk.
Poundland was originally forced to close when safety fears were raised about the B-listed building but began operating as normal again with a temporary entrance several days later.
Moray Council has already confirmed that North Street will remain closed until at least the end of the year.
The historic building originally opened as the A and W Reid bank in 1856 but is most fondly remembered as the former home of Woolworths until the chain's demise.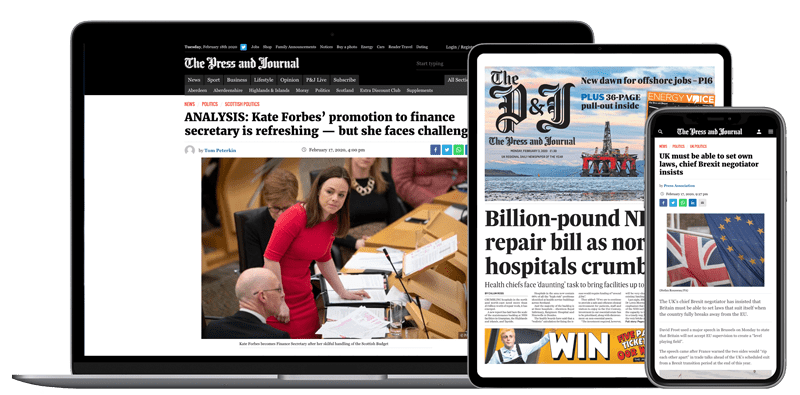 Help support quality local journalism … become a digital subscriber to The Press and Journal
For as little as £5.99 a month you can access all of our content, including Premium articles.
Subscribe