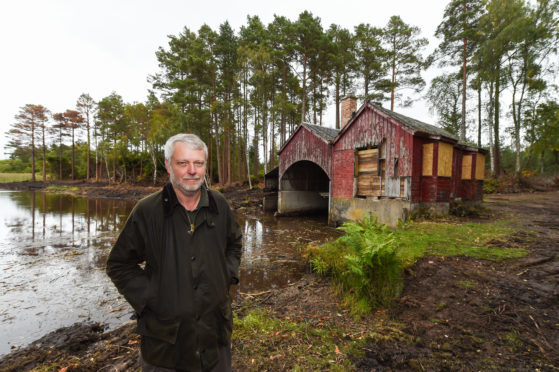 Overgrown and neglected for more than a decade, a former fishery in Moray could be about to be given a new lease of life.
Trout have not been caught at Loch of Blairs since it shut down about 15 years ago.
However, now a group of campaigners and a community council are joining forces in order to revitalise the secluded beauty spot, which is about two miles south of Forres.
Volunteers have already spent the last six months clearing away years of neglect in the form of weeds and overgrown rhododendrons – devoting more than 300 hours to the project.
The huge effort has now finally allowed the groups working on the project access to the water for the first time.
And it is hoped that the forgotten wooden buildings next to the loch could soon be used by local schools to enhance their understanding of the natural world.
Finderne Community Council chairman Brian Higgs, who is also a member of the Friends of Blairs Loch group, has estimated the whole project will cost more than £100,000.
He said: "The initial concept was to get the fishery open again under community ownership on a not-for-profit basis – so the money spent on permits goes back to the community.
"But when we started working on it we realised that there's an old office there and a building that was, I think, once used for ponies.
"At the moment geography students in the area travel quite a distance for some of their projects and while the fishery is the core of what we want to do, having an outdoor classroom there would be the real prize."
Applications are now being prepared for grant funding in order to help pay for the ambitious renovation proposals.
Diggers were hard at work at the loch over the weekend to continue efforts clearing reeds from the area.
Mr Higgs added: "It's a beautiful location but so few people know about it. It would be fantastic to restore it for everybody to enjoy."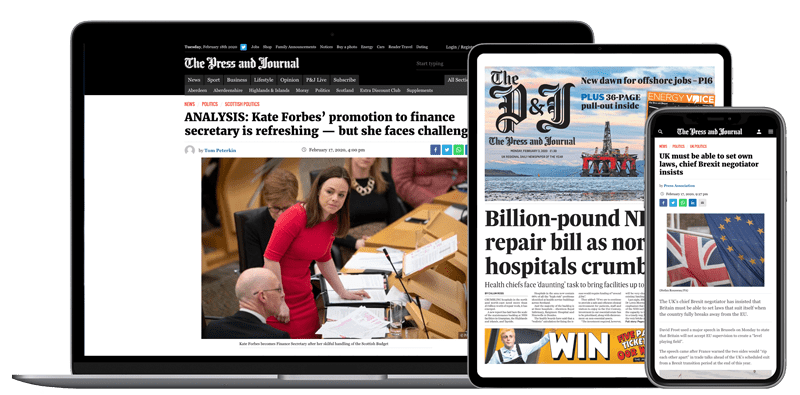 Help support quality local journalism … become a digital subscriber to The Press and Journal
For as little as £5.99 a month you can access all of our content, including Premium articles.
Subscribe