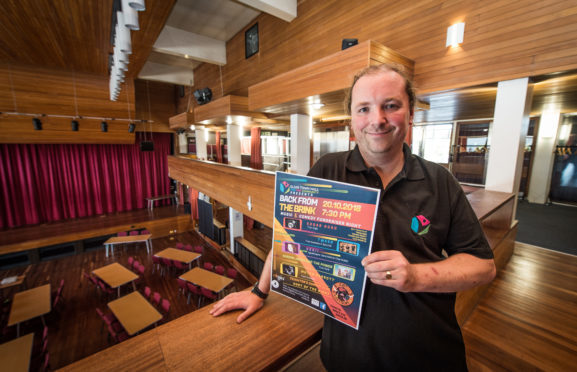 Elgin Town Hall's resurrection will continue next month as it plays host to its first major fundraising event, aptly titled Back from the Brink.
The Elgin Town Hall for the Community working group took over the lease of Moray's biggest performance venue last month, following a lengthy but ultimately successful campaign to save it from closure.
Now with the keys safely secured for at least a year, they are looking at ways to raise the money needed to keep it financially sustainable going into 2019.
That is one of the reasons they are hosting Back from the Brink in October – an evening event that will also look to highlight local musical and comedic talent.
Donnie Squair, a member of the working group's board, also hopes the event will help to promote the use of the venue to more touring acts.
He said: "We are hoping this event will help to raise funds to cover ongoing bills at the hall and to keep it ticking over.
"We also want to show potential bookers of the hall that we are back on the map.
"Hopefully bigger acts see this as encouraging and after forgetting about the region for so long, decide to come here on their tours."
The Back from the Brink event will see local musical talent like Edgar Road, Tweed and Gordon James and the Power perform alongside comedy troupe The Teuchtar Comedy Club.
Mr Squair wants to see a wider variety of acts ushered through the doors of the town hall.
He said: "We want to try and introduce events that have something for everyone, from art and theatre to opera and ballet.
"The whole point in us taking over the hall was to make it a place to be and bring everyone from the community through the doors by offering more variety.
"The name of the event, Back from the Brink, showcases the fact that the hall has came back from the brink of closure.
"It was dark days for everyone involved before we managed to take it over with help from the community."
The Back from the Brink fundraiser will be held on Saturday October 20 from 7.30pm until 11.30pm, with tickets available from the Elgin Town Hall website.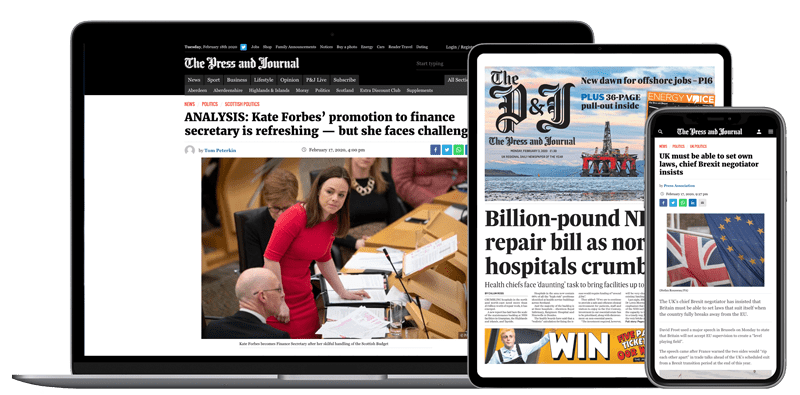 Help support quality local journalism … become a digital subscriber to The Press and Journal
For as little as £5.99 a month you can access all of our content, including Premium articles.
Subscribe