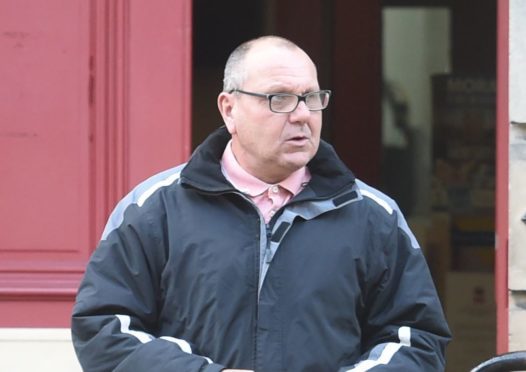 A Moray man who shouted "racially" motivated abuse while being led away by police has been sentenced to unpaid work.
Officers were called to a disturbance outside the Royal Hotel in Forres at about 9pm on August 20.
When police arrived to disperse the group they were faced with Andrew Russell, who lives in the town, who became "extremely confrontational".
Yesterday, 42-year-old was sentenced at Elgin Sheriff Court for causing a breach of the peace.
Fiscal Alex Swain said: "The accused was told to move away and at this point he has lunged as if to assault the complainer.
"He was restrained by police officers and proceeded to shout about the person being Polish.
"As he was being put in the police van he continued with the racial remarks and repeatedly shouted 'Tommy Robinson'."
Defence solicitor Stephen Carty explained his client had little memory of the event due to the amount of alcohol he had consumed.
He added: "He was thoroughly ashamed and embarrassed to learn of the language he has used."
Russell, of Tytler Street in Forres, was placed under supervision for six months and sentenced to 70 hours of unpaid work.