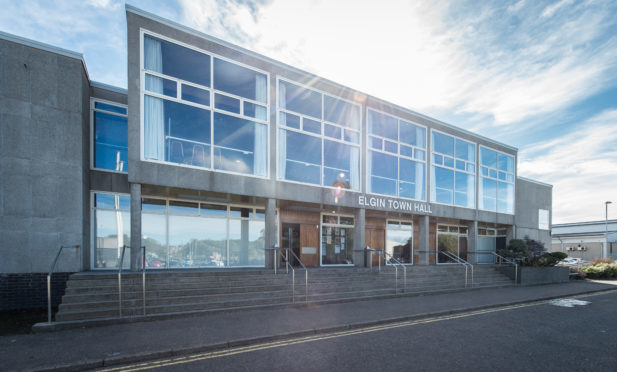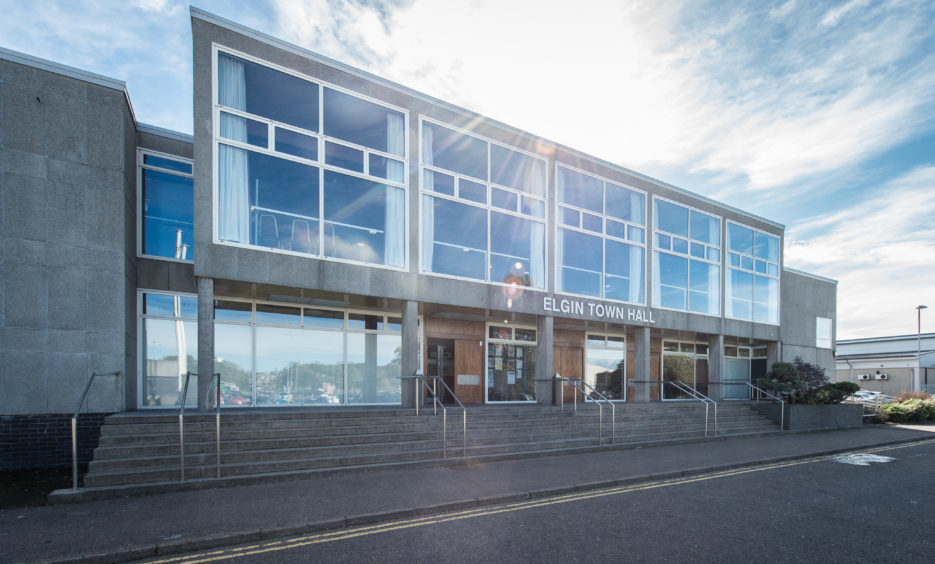 After saving a Moray landmark on the brink of closure, a group of campaigners are now drawing up plans to put it at the heart of the community.
Elgin Town Hall faced being mothballed as part of council budget savings only for the community to rally to save it.
The keys were handed over to volunteers last month and a first major fundraising event, Back from the Brink, will take place in the venue on October 20.
Now the next step for the Elgin Town Hall for the Community group is to revitalise a neglected grassy patch at the rear of the building.
The proposal would see the area transformed to create a cafe that will become a destination for locals and a vibrant and welcoming space capable of hosting live music.
Work on the improvements is due to begin imminently, with organisers hoping to welcome their first visitors in summer 2019.
If that is to happen, members of the hall's new management committee will need to secure some help to brighten one of the building's "hidden gems".
Mark Conti, vice-chairman of Elgin Town Hall for the Community, said: "We've already started work on the bar inside but there's a whole area outside it that we don't think has reached its full potential yet.
"At the moment it's just looking a bit tired so we want to clean it up and make it a lot more welcoming so that people want to come in off the street to the community cafe we want to run.
"There are a great many ideas at the moment for how to make it a lot more vibrant – including art work and possibly a stage for musicians to play on."
A herb garden could also be created, enabling locals to help in the growing and also pick their own.
Interested volunteer are being invited to an informal walk around the garden on Sunday September 30, at 11am
For more information, email info@elgintownhall.co.uk.
Tickets for the fundraising event, which will feature local musical talent, are available through the Elgin Town Hall website.