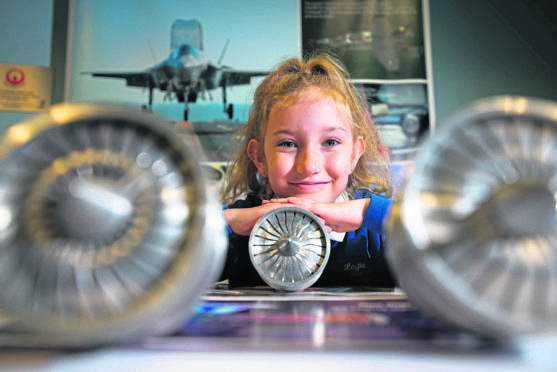 School pupils have been enjoying some hands-on work experience at the RAF Lossiemouth this week as part of an event to promote the Stem subjects.
About 1,200 children have descended on the base over the last three days to take part in workshops aimed at promoting the use of science, technology, engineering and maths (Stem) in practical jobs.
The likes of Rolls Royce, Robertson Construction and the RAF's own firefighters and police led activity stalls to teach kids about how important the skills are to their organisations.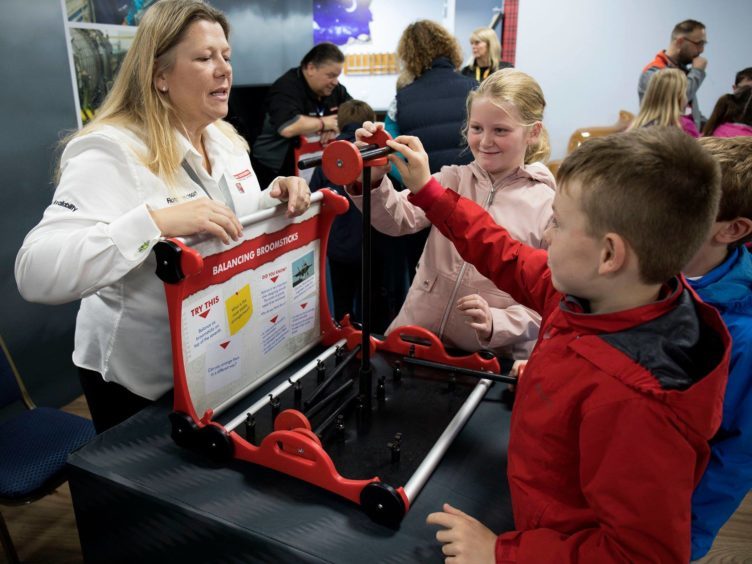 One of the more unique practical workshops was demonstrated by the RAF fire service, who after teaching excited pupils about the fire triangle, gave them the chance to put out their own mini fire using the hose.
Sarah Riley-Evans, community development officer for the RAF in Moray and Scotland, believes the event is vital to keep school children interested in following a Stem career.
She said: "This event is designed to inspire and enthuse children at an early stage in their primary school career to the world of options that are out there in terms of employment that requires you to have good knowledge of science, technology, engineering and maths.
"Too often children at an early age start to switch off in these subjects at school as they think it is not for them but we are here to prove there are a lot of different career paths and they all require you to have some aspect of Stem."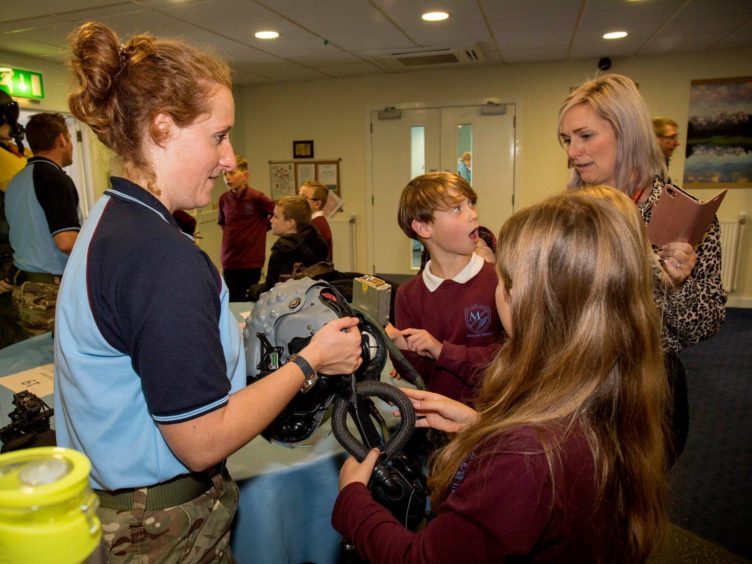 Primary six pupils from 40 schools around Moray are taking part in the event, which is run by RAF Lossiemouth in partnership with Moray Council.
Maxine Scott, education support officer for skills at the council, is excited to see young people told about potential career opportunities at a young age.
She said: "It's key that the earlier we open up the opportunities for young people the more they broaden their thinking about where they want to go in the future.
"We have young people here today who don't know most of the career options that are available so to actually give them that insight at this early stage will definitely expand their thinking about what career options and subject choices they might take in the future."
Crash exercise
A major incident exercise took place at RAF Lossiemouth this week. The exercise tested the Station's response and procedures following a simulated aircraft crash.
Vehicles and personnel from civilian emergency services, including Police Scotland, Scottish Environmental Protection Agency, Scottish Fire And Rescue, the Maritime and Coastguard Agency, and the Scottish Ambulance Service were part of the exercise, using it to assure their own procedures and interaction with RAF Lossiemouth.
Also participating were the combined RAF/RN Joint Aircraft Recovery And Transportation Squadron (JARTS) who were able to create a realistic crash site for the exercise, as well as be on on hand to carry out their own jobs in the exercise.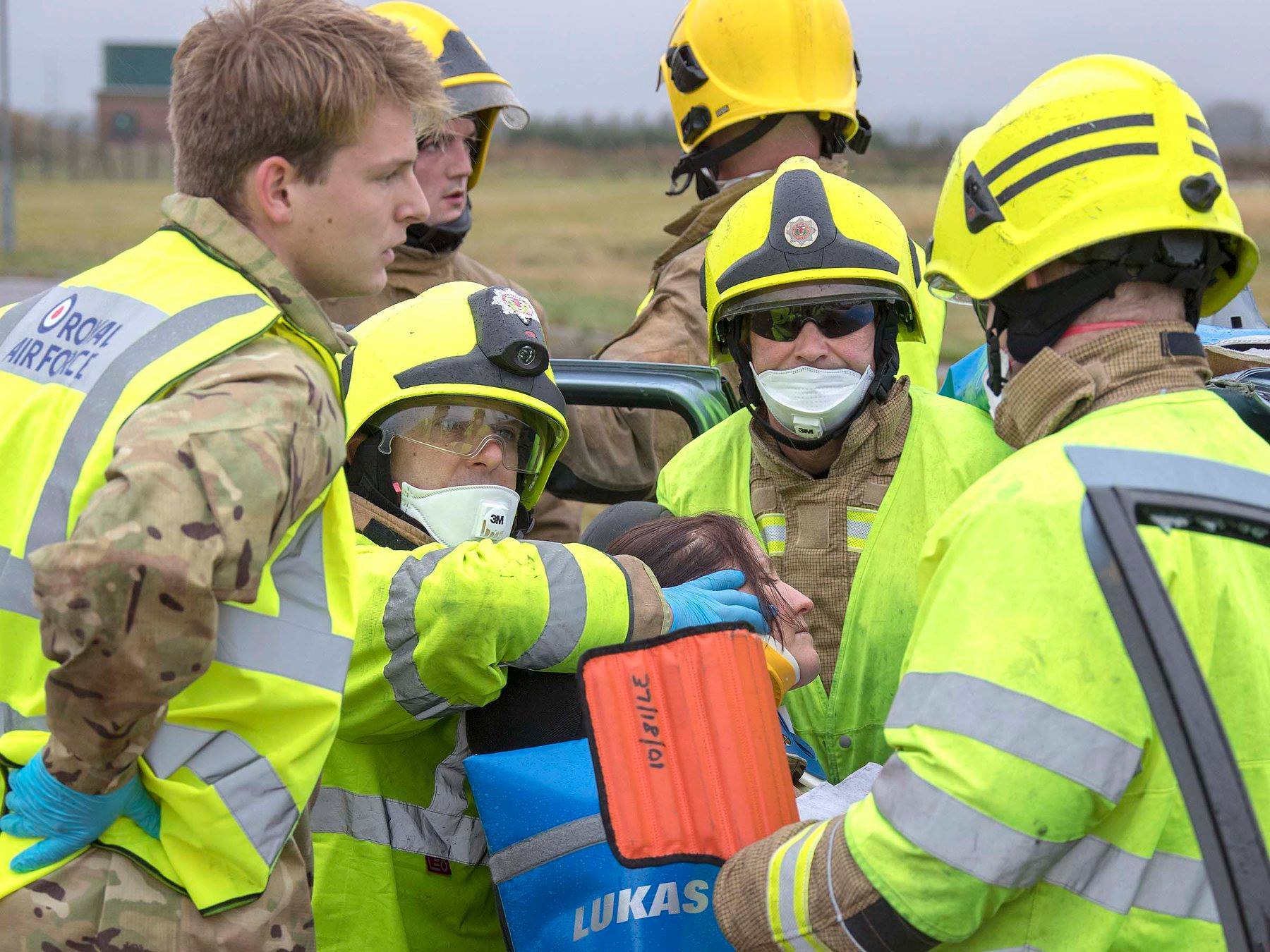 Officer Commanding Operations Wing at RAF Lossiemouth, Wing Commander Matt Hoare, oversaw the multi-agency exercise, he said: "The exercise has been an opportunity to test and evaluate our response to a major incident at RAF Lossiemouth.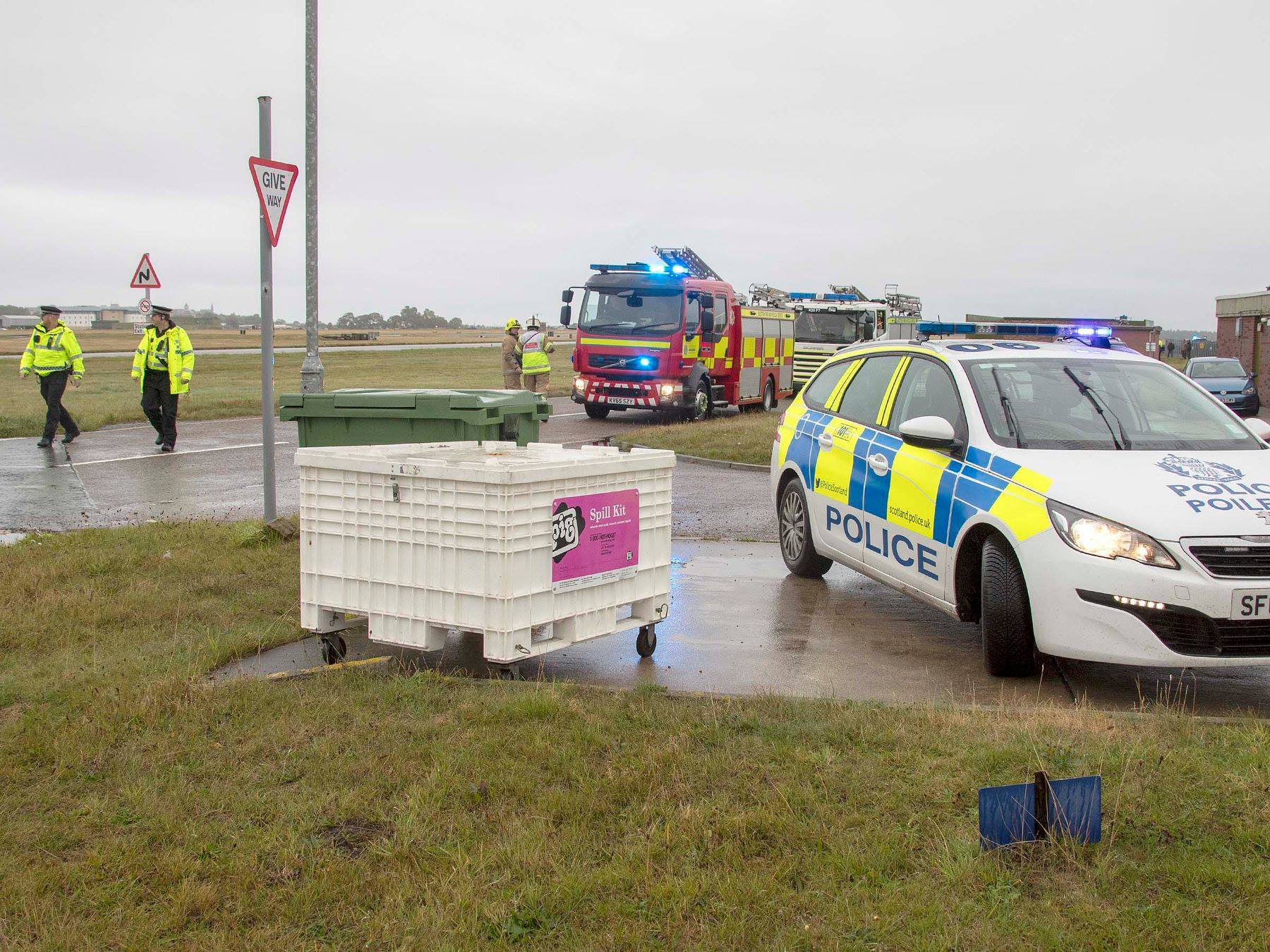 "Any major incident requires the co-ordination of multiple activities both at the incident site and in the command centre. Being able to do this exercise with the civilian emergency services has made it as realistic as possible, and we will capture the lessons from it."