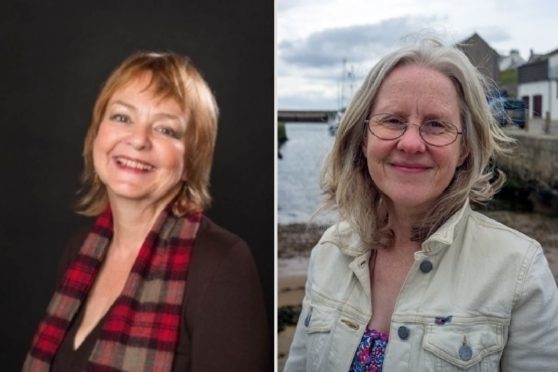 Three friends who nursed their friend during her final months have set up a charity in Moray to help others prepare for death.
Madge Bray helped care for her dying friend Rosemary Cooper, from Burghead, during the final months of her life at home.
However, struggling to coordinate care amidst a lack of support, Kate Clark offered to help during the final months of her life.
Now the duo, joined by Elizabeth Daly-Jones, have set up a charity in the village, christened The Journey Home, to help others to prepare for the death of a loved-one and to ensure people facing bereavement on their own have somewhere to turn to.
The friends have hand-delivered postcards to all 850 homes in Burghead to spread the message they do not have to be alone.
Trustee Mrs Clark, who works as a palliative care nurse, explained that practical and emotional help were both valuable.
She said: "The aim these days is to keep people out of hospital for as long as possible – which is hard when you're struggling, exhausted and tired looking somebody at home.
"Madge was struggling to look after Rosemary while keeping on top of everything else, all she needed was that bit of help.
"Rosemary always wanted it to be easier. It's never going to be easy but it doesn't have to be so difficult."
The charity's ultimate aim is to establish a centre in Burghead where people can visit to talk things over, rest or get information.
Initially the group is concentrating on its home village but is willing to talk to residents in the surrounding communities.
Meanwhile, the team behind the cause is also eager to ensure that families and friends prepare for death by having difficult conversations about their wishes.
Mrs Clark added: "All we want to do is help start that discussion. It's not an easy thing to do but we can have practises with them about how they might start that.
"It's a hard thing to do but there are things to make it easier with things like funeral plans, powers of attorney and living wills."
The Journey Home can be contacted by phoning 0300 102 0872. A box is also at Burghead Post Office until September 30 for notes to be dropped in.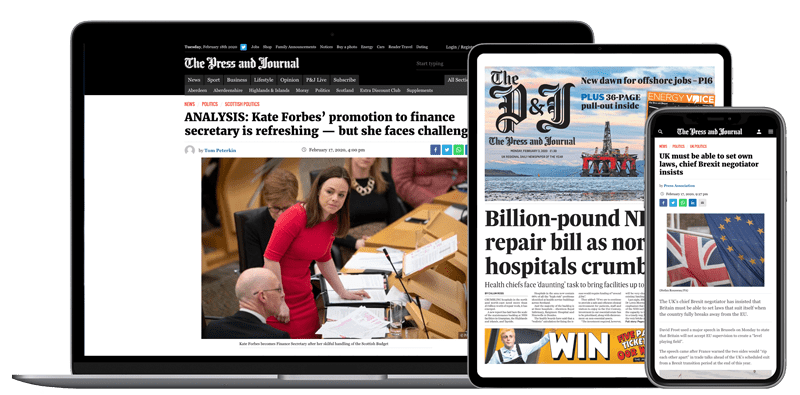 Help support quality local journalism … become a digital subscriber to The Press and Journal
For as little as £5.99 a month you can access all of our content, including Premium articles.
Subscribe