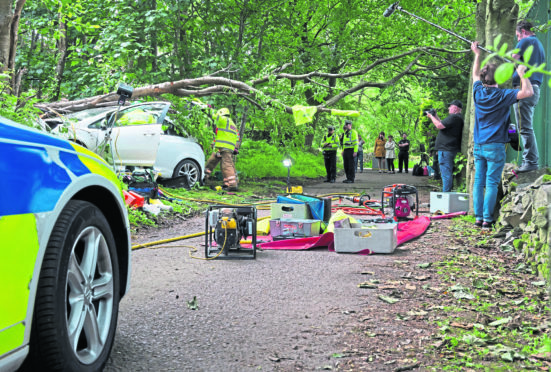 A hugely successful life-saving scheme aimed at reducing crashes on north-east roads has been spared the axe after businesses pledged £40,000 to secure its survival.
The "hard-hitting" Safe Drive Stay Alive event has been attended by all secondary school pupils in Aberdeen, Aberdeenshire and Moray for the past 13 years and has been hailed as crucial in saving lives by promoting safe driving skills.
Earlier this year, Aberdeenshire Council revealed that this year's show could be scrapped unless new sponsors were found to support it – with only Nexen Petroleum UK agreeing to provide funding.
But yesterday the local authority confirmed that it would go ahead in November as several other firms have since jumped on board.
The Schlumberger oil firm matched Nexen's £20,000 donation while other contributions have come from energy companies Suncor Energy UK Ltd and Titan Torque Services and car dealership Peter Vardy.
Schlumberger's general manager, Gwenola Boyault, said: "Driving is one of the biggest risks we face each day and anything we can do to help the drivers of tomorrow be safer and more aware is good for everyone."
Chairwoman of the Aberdeenshire Community Safety Partnership, Margaret-Jane Cardno, said the financial contributions could have "priceless" benefits for motorists.
She said: "This show has now become a regular feature in the lives of local young people.
"Tens of thousands of whom have now seen it and had a chance to consider its important messages.
"It's easy to forget that this important initiative actually relies on the time of volunteers and on external financial support, without which it wouldn't be possible.
"If it saves even one life, or prevents one life-changing injury on our roads, this support has been truly priceless."
The Safe Drive Stay Alive stage show features speeches from emergency service personnel who regularly attend road collisions and from members of the public whose lives have been affected by them in an extreme way.
The impactful event is designed to "leave a lasting impression" on the pupils who see it, with the intention of cutting the level of death and injury on local roads.
It was credited with helping to bring the number of people fatally injured on north-east roads to their lowest level since 1976 last year.
About 5,000 pupils from Aberdeen, Aberdeenshire and Moray will attend this year's event at the Beach Ballroom in Aberdeen.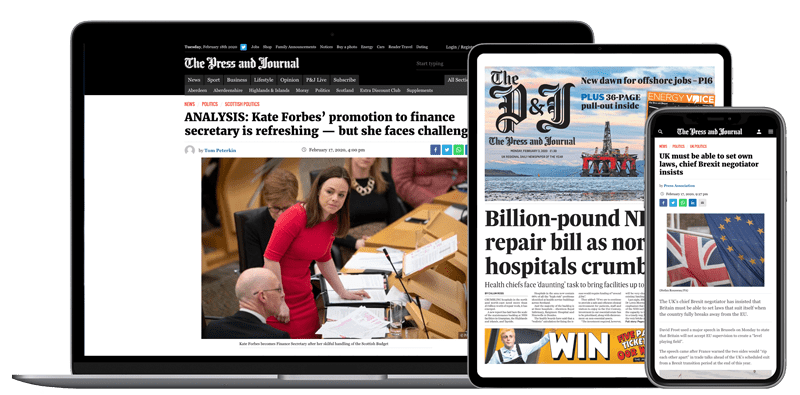 Help support quality local journalism … become a digital subscriber to The Press and Journal
For as little as £5.99 a month you can access all of our content, including Premium articles.
Subscribe