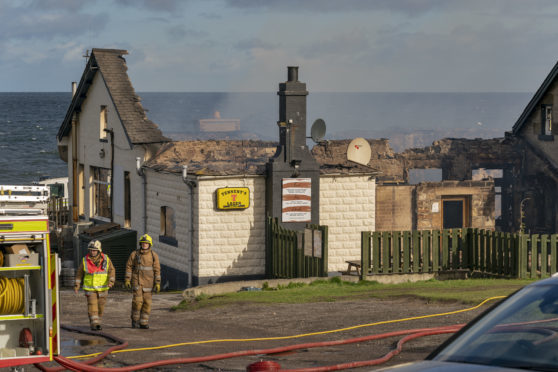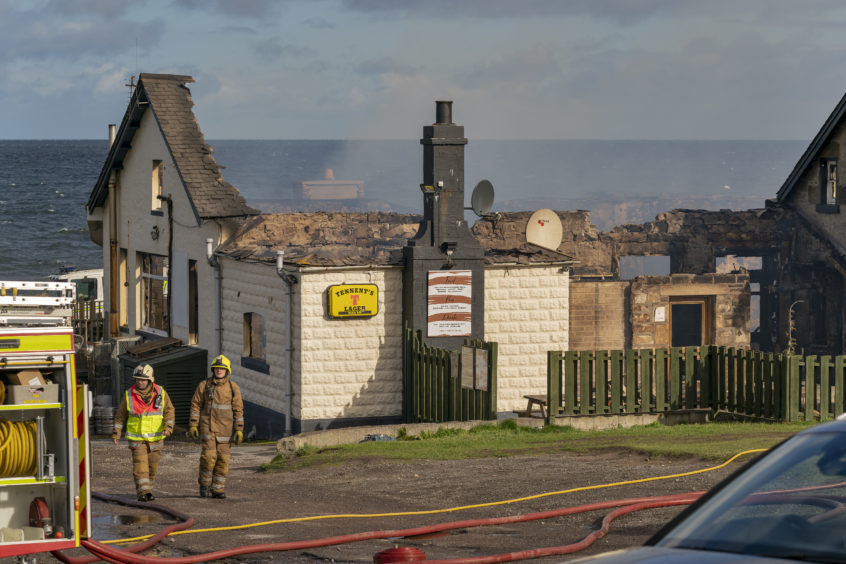 A popular Moray pub and restaurant has been destroyed by a fire in the early hours of this morning.
Fire crews were called to the Beach Bar at Lossiemouth at 6am.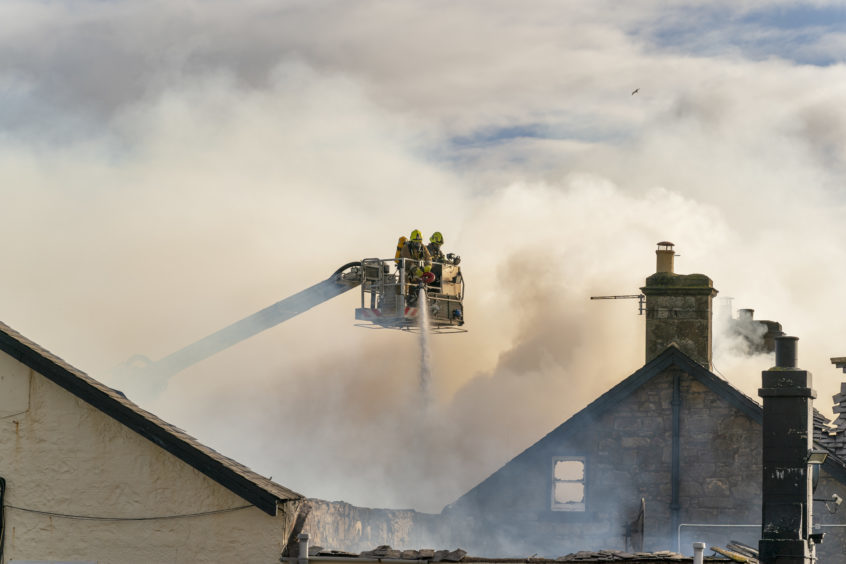 Owner, Graham Fleming, posted a message on Facebook hours later appearing to suggest that the building he poured his life's work into was beyond saving.
Mr Fleming, who invested £120,000 into expanding the premises by adding a viewing room looking out onto the Moray Firth in 2016, said running the business had been his dream.
He said: "We're born with dreams…. And we work and we work to build those dreams.
"The Beach Bar was my dream and it ended today with a devastating fire. Thanks for all the messages at this time."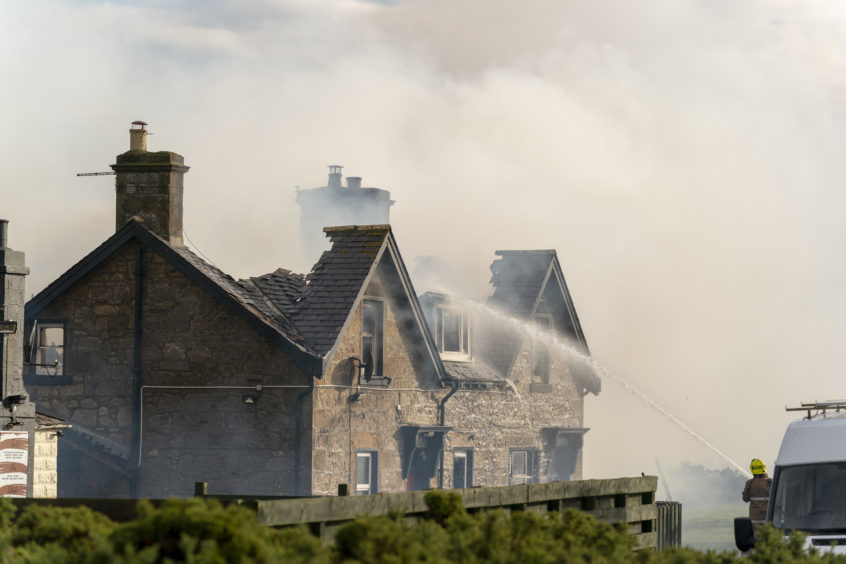 A spokesman for the fire service confirmed that crews were called to the bar on Commerce Road at 6.03am. They added that the fire had spread to nearby gorse due to strong winds hitting the north today.
There are no casualties and firefighters are anticipated to remain at the scene throughout the morning.
Electricity supplies were briefly cut off as a result of the emergency before being reconnected again later in the afternoon.