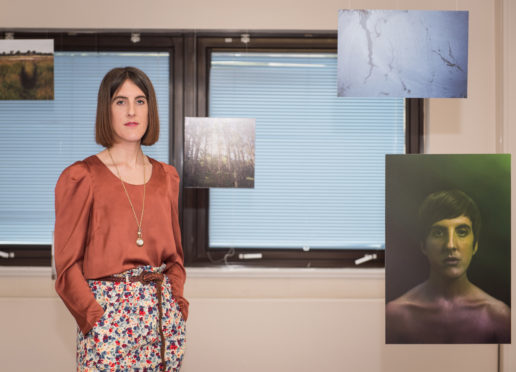 A photographer who is hosting an exhibition in a Moray hospital hopes the event will shine a light on the building's uncertain future.
Hannah Laycock, from Forres, was born in the town's Leanchoil Hospital in 1982.
Now the building has become the unlikely setting for the latest display of photographs, entitled Perceiving Identity, depicting her struggles with multiple sclerosis.
The artist was diagnosed with the condition about five years ago when she lived in London.
The news resulted in her moving back to her native north-east two years later to be closer to her family.
Now Mrs Laycock hopes her art work can enlighten others about MS while also sparking conversations about the future of the hospital.
The health facility is currently temporarily closed due to a staff shortage. Talks about its future are due to be held by Health and Social Care Moray later this year.
Mrs Laycock said: "I was born and bred in Forres, moved away for about 10 years, came home and now I'm exhibiting work at the hospital. It really feels like I've come full circle.
"The hospital has been such an important part of the town. This is a good chance to invite people into the building and get them thinking about its future.
"It's important that support is still shown for the hospital because it's in a bit of a transitional state. Getting people to spend a bit of time there can help that."
Photographs displayed at the exhibition include self-portraits of Mrs Laycock as well as landscape and still-life images.
Pictures will be hung from the ceiling to allow visitors to move around them.
Mrs Laycock added: "The intention is to create an immersive experience, which is my way of translating my own feelings and emotions about MS.
"When people are first diagnosed there's a lot of heavy medical language used, which I want to help break down. It's also aimed at people who don't know about MS though, not just those newly diagnosed."
Perceiving Identity opens today at Leanchoil Hospital as part of the Findhorn Bay Festival. The exhibition is open daily from 11am to 4pm until Monday, October 1. Closed Sunday.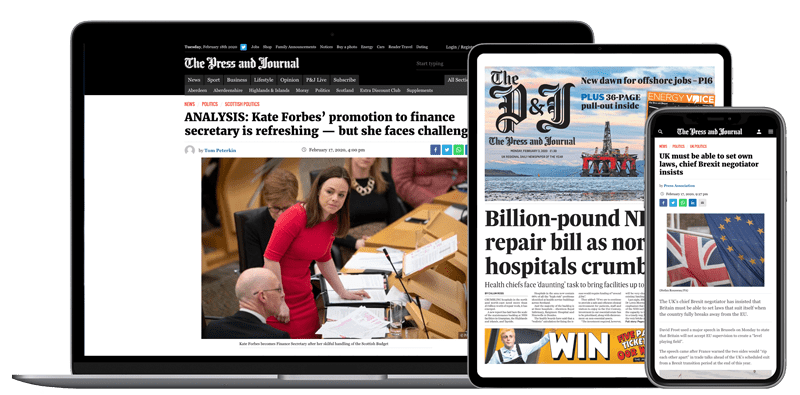 Help support quality local journalism … become a digital subscriber to The Press and Journal
For as little as £5.99 a month you can access all of our content, including Premium articles.
Subscribe