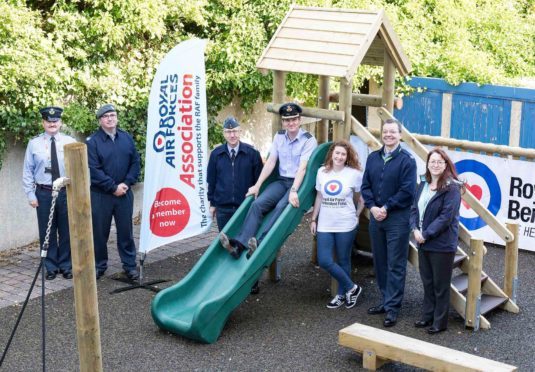 RAF Lossiemouth families have benefited from a £20k refurbishment of the play area at the station's welfare properties.
The refit was funded jointly by the RAF Benevolent Fund and the RAF Association, with additional monies coming from revenue from the properties.
RAF Lossiemouth runs six flats and one house as welfare facilities for service personnel and their families.
The properties are provided to make it easier for families and children who may be in other parts of the UK to visit them in Moray.
The play area at the rear of Clifton Heights, Lossiemouth, was recently renovated to replace the play equipment and picnic seating, and upgrade the ground cover and surrounding fence, all of it designed to provide a safer environment for children using the facility.
Sergeant Al Connell, chairman of the Clifton Heights Committee which runs the welfare properties was delighted to have the area upgraded.
He said: "The grants from the RAF Association and the RAF Benevolent Fund have made it possible to get the under-utilised ground upgraded and provide a safe, fun and welcoming area.
"Often, families and parents have to use the welfare facilities in times of crisis or extreme stress, so knowing their children can enjoy the outdoor area safely will be a boon to many residents.
"The Clifton Heights property recently welcomed its 7000th resident. This proves without any doubt how important the facility is to RAF Lossiemouth personnel."
The six flats have been available to forces personnel since 2000; Herman House, a three bedroom house also in Lossiemouth, was made available in 2012.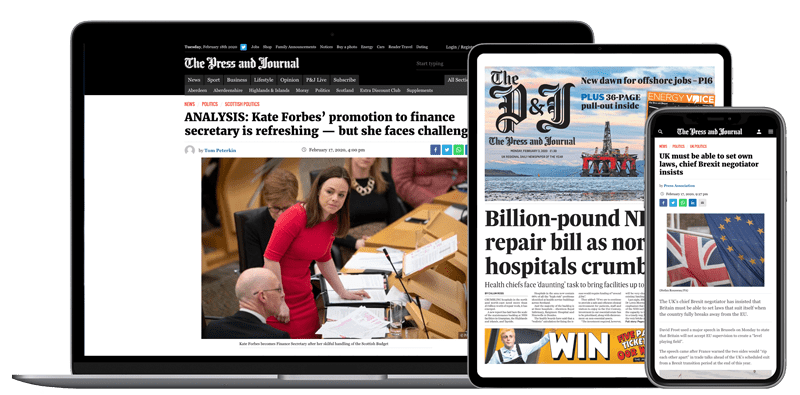 Help support quality local journalism … become a digital subscriber to The Press and Journal
For as little as £5.99 a month you can access all of our content, including Premium articles.
Subscribe