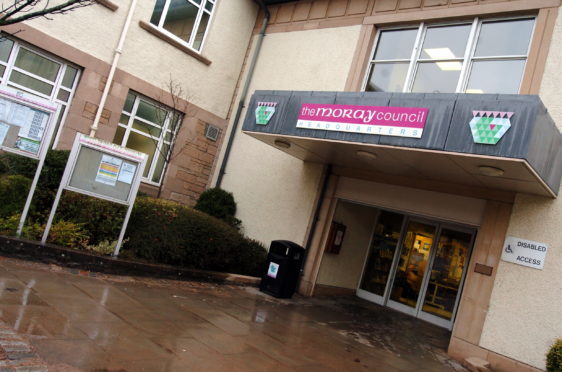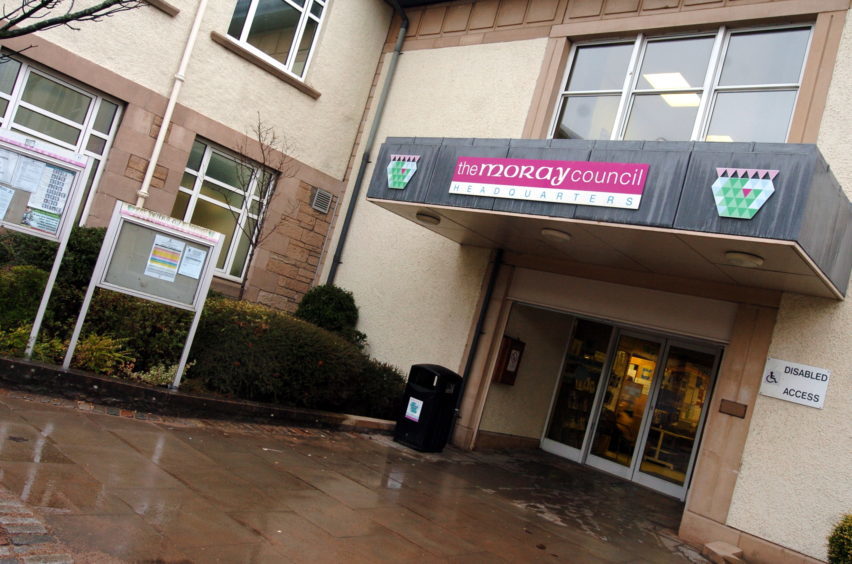 Auditors have warned the next six months are "critical" for Moray Council in its struggle to stave off bankruptcy.
At least £14million needs to be trimmed from the authority's books over the next two years in order to avoid running out of cash – but some estimates place the total at more than £20million.
Yesterday, private talks were held in the council's chambers as the first stage towards drawing up a financial plan to balance the books.
Details about the initial proposals are expected to be revealed in the coming days while senior councillors admit it is impossible for services not to be impacted.
However, ahead of the debate, which is understood to have lasted two hours, the council's external auditor Maggie Bruce described the current financial situation as "challenging".
---
>> Keep up to date with the latest news with The P&J newsletter
---
She added: "The next six months are critical time for the council as it seeks to agree its 2019/20 budget. We will continue to monitor progress surrounding the financial sustainability of the council."
Regular meetings have been set up between group leaders in an attempt to find common ground to start the budget discussions from.
Last night, council leader Graham Leadbitter said his minority SNP administration would seek to take a more strategic approach than previous years, when a Conservative and independent alliance was in charge.
However, he admitted it would be impossible to maintain the current level of council services.
Mr Leadbitter said: "We're working hard to put in place a medium and long-term plan to move the council away from salami slicing services and into a more sustainable position and a better shape or services that deliver for people.
"We've made no secret of the fact that this is going to be a difficult budget for the council and for us as councillors having to make these decisions.
"There are clear pressures from staff and some services will undoubtedly be affected."
Conservative councillor Marc Macrae, chairman of the council's audit and scrutiny committee, said a "collaborative approach" was being adopted by his group.
He said: "We've already started that way of thinking so we can try to find that common ground by putting the cuts on the table that we can agree to.
"There's a greater urgency this year though because we won't have the reserves to fall back on to prop the budget up."
George Alexander, leader of the Councillors Open Group comprising four other independent members and one Conservative, said: "I agree, it's a critical time. The change of administration hasn't helped. It's created a lot of extra work while the financial position hasn't changed.
"To an extent, we're operating in the dark too because we won't know what money we will get from the Scottish Government until December. You have to prepare for the worst and hope for the best."
Labour councillor John Divers, leader of the Moray Alliance Group comprising three other independents, added: "It's been critical for a while now but in the past there's been the reserve fund. That won't be the case now so it is becoming even more critical."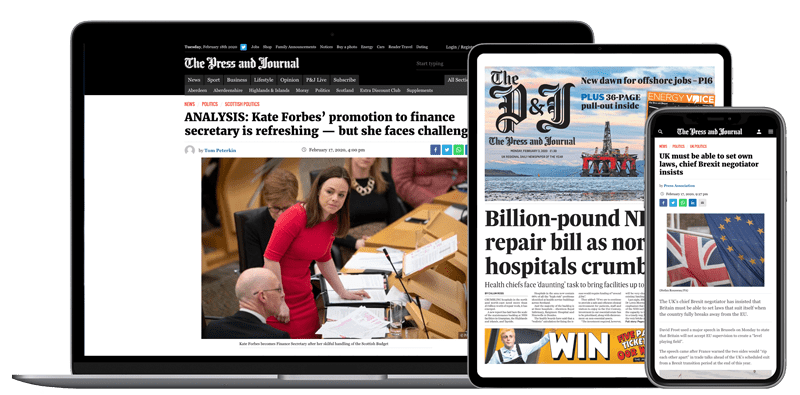 Help support quality local journalism … become a digital subscriber to The Press and Journal
For as little as £5.99 a month you can access all of our content, including Premium articles.
Subscribe