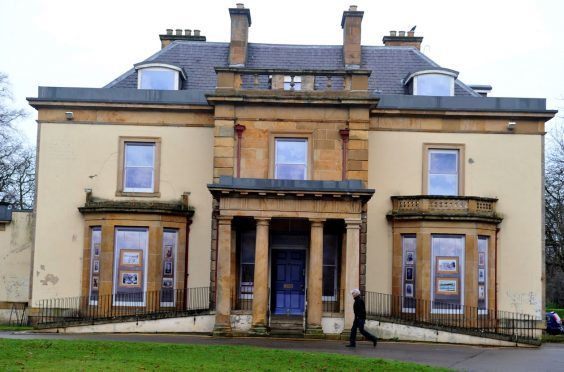 Two rival plans proposed to breathe new life into a historical Moray building could both be successful.
Grant Lodge in Elgin has been boarded up and closed since a fire ravaged through the former local heritage centre in 2003.
Several attempts have been made to turn it into a new venue but with no success.
Future of empty historic Moray building looking brighter as two proposals go head to head
However, the future of the treasured landmark is now looking brighter as the two proposals put forward to transform it could work together to turn it into a tourist attraction again.
---
>> Keep up to date with the latest news with The P&J newsletter
---
Moray Council is progressing with plans to turn the derelict building into a must-see tourist attraction showcasing the region's food, drink and textiles with a focus on a "whisky experience."
It would also form part of a new cultural quarter as part of the Moray Growth Deal.
However, the Grant Lodge Trust also hopes to take on the building through a community asset transfer (CAT) and use it as a heritage centre again as well as a base for charities.
At a policy and resources meeting yesterday, Moray Council leader Graham Leadbitter said both proposals could work together.
Mr Leadbitter said: "The trust is entitled to pursue a community asset transfer without prejudice and we can't write anything into that deal.
"However, it is possible both proposals could be successful and in that case it could still be that the community asset transfer will have the whisky experience at the same time."
However, Forres councillor Lorna Cresswell raised concerns that the council was focusing too much on the lodge.
She said: "Why have we been spending so much time on the lodge if it doesn't fit into our priorities?"
Mr Leadbitter explained that the growth deal was hugely important to the region and the future of the building was a pivotal part of that.
He said: "The growth deal is certainly an economic development priority and it's part of the growth deal.
"We also have a legislative requirement to deal with community asset transfer requests through the community empowerment act so that's essentially why we have to deal with it."