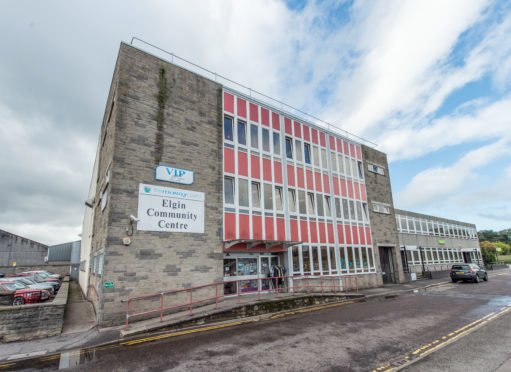 Calls have been made for local residents to get the chance to vote on upcoming Moray Council budget cuts.
Money for Moray is a group made up of 15 volunteer community representatives who designed and delivered a pilot Participatory Budgeting (PB) grant scheme for the region.
The scheme allows residents to decide how public money is allocated based on their needs and priorities.
Over the last two years, 91 organisations throughout the region have received a share of £275,000 in funding for projects that boost the local economy thanks to Money for Moray events.
And now the team behind scheme have suggested PB should be used to make more important council decisions, such as the upcoming budget cuts.
Moray Council currently has a £19million budget deficit and must find £12million of savings by February.
Councillors recently agreed to progress with more than £5million of savings, which could result in the closure of Elgin Community Centre, fees being introduced for garden waste collection and library opening hours slashed. Consultations will be held next week on the proposals.
But Alastair Kennedy, from Money for Moray, believes locals should be given the chance to use the PB system to vote on what cuts are made.
He said: "This system can absolutely be used for the council budget decisions and doesn't have to just be used for small grants.
"A participatory budget sees the public make decisions instead of the council, and is a democratic system as it is much fairer than the system they have got right now.
"It can be used to smooth things over budget wise and I've mentioned this to a few council officers but got a negative reaction from them.
"The public budget consultations they are running are one step away from a PB and I would like to see it used more as it makes the whole process more democratic and gets more people involved in the decision making."
Last night, council leader Graham Leadbitter said the administration was committed to introducing more PB into local decision-making.
He said: "The SNP is committed to PB and that is something we are working towards in the future, trying to get the council in a position where parts of our budget is decided by the local communities.
"Initially our biggest challenge is to get finances back on track but running in parallel with that we are working with council officers to develop an effective and straight-forward PB budgeting in the future.
"We are aiming to get 1% of the councils budget subject to PB which will result in excess of £1million being given to local communities to spend but that won't be possible in the next financial year.
"We want to empower our communities to make decisions and we are working on ways to best deliver that."
Drop-in sessions
The views of Moray residents are being sought on the forthcoming council budget cuts that will impact the region.
A series of drop-in sessions will be held next week and last for 10 days as local people are given the chance to have their say on the proposals.
These are being held in libraries in Aberlour, Forres, Buckie, Fochabers, Elgin, Lossiemouth and Keith, from October 15-25.
Moray Council staff will be on hand to hear locals thoughts on the proposals and listen to any ideas from residents and community groups on how services could be delivered differently while still saving the authority money.
All suggestions and comments will be fed back to councillors before the final budget is agreed.
Budget cut proposals that will be discussed include reducing grounds maintenance for older cemeteries, reducing library opening hours and closing Elgin Community Centre, Cooper Park Bowling Pavilion and Falconer Museum.
Engagement will look at ways the impact of these cuts could be minimised, including preferred opening hours and where some services can be delivered by the community.
The sessions will be held at Aberlour Library on October 15, Forres Library on October 16 and Buckie Library the next day.
The following week, the team will be at Fochabers Library on October 22, Elgin Library the next day, Lossiemouth LIbrary on October 24 and Keith Library on October 25. All sessions run from 10am-7pm.