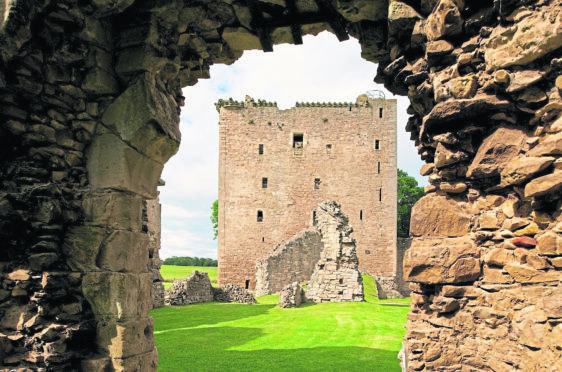 Tourism leaders have warned that a new ambitious scheme needs to be rolled out across the region to protect the industry and other businesses across Moray.
Moray Speyside Tourism works with communities and businesses to help promote the region to holidaymakers and other visitors.
But the organisation has now warned that it could be forced to close because its funding will stop next year.
Now leaders have put forward proposals to set up a Tourism Business Improvement District (TBID) to protect the future of the tourism industry.
The scheme would mirror a similar initiative set up in Inverness in 2014 to help boost occupancy rates in hotels and guesthouses and create jobs.
Businesses would pay fees to the Bid which would then invest in projects to help boost trade in the area.
---
>> Keep up to date with the latest news with The P&J newsletter
---
Moray Speyside Tourism is currently funded by Highlands and Islands Enterprise (HIE), under an agreement which has been in place since 2014, receiving annual funding of £55,000.
The council also contributed £15,000 every year but will now be unable to continue providing the cash due to its current financial situation.
The tourism organisation will need to find another source of income by next year or risk having to close down.
Figures provided by the tourist board have shown that in 2017 more than 800,000 visitors came to the region generating almost £130million for the local economy.
Now, Laurie Piper, operations manager at Moray Speyside Tourism, aims to capitalise on visitor numbers and create a financially sustainable tourism infrastructure.
He said: "A TBID will help to continue the success of Moray Speyside Tourism as it offers certainty and funding and leads to the industry being properly governed by itself.
"If this doesn't go ahead, we may be forced to close our doors and no longer fight for Moray and there is no other option on the table for us.
"Without us, there will be no-one promoting the entire region as a whole and without a TBID we will turn the clocks back 25 years."
Businesses will be given the opportunity to sign up to the venture which will be owned and controlled by its members.
They will pay a levy which will be collected by the local council and passed on to the TBID organisation.
Mr Piper believes that this is a natural step forward for the region.
He said: "This TBID is the only game in town and is the right answer for the future of Moray and is the only financially sustainable way to grow tourism even more.
"It would be a crime if Moray Speyside Tourism didn't exist as we would be the only region in the UK to not have a destination marketing organisation supporting them."
The group has now launched an online survey to gather the views of business owners on the scheme.
A steering group consisting of representatives from a cross-section of tourism businesses across Moray has also been set up and they will play a pivotal role in shaping its development.
James Johnston, chairman of the Malt Whisky Trail supports the initiative.
He said: "Moray has tried many times to generate some momentum in the tourism industry but this is the first time there has been a genuine and realistic chance of creating a proper tourism enterprise in the region.
"I think its brilliant for Moray which has now got all the evidence to prove it is a serious tourism destination.
"This season we have seen a significant rise in tourists and we need to capitalise on that and this TBID is all about providing opportunity for tourism and is very good news for the people of Moray."
---
The Inverness Tourist Business improvement district was established in 2014 and was the first of its kind in the UK.
Called Visit Inverness Loch Ness, the goal of the organisation was to create a more sustainable local tourism industry better able to compete with other similar sized destinations nationally and internationally.
They wanted to do this by increasing visitor numbers to the area, increasing how much they spent and how long they stayed in Inverness and improve the tourism infrastructure.
It is now made up of more than 450 members from all the key tourism sectors including hotels, attractions and restaurants.
One of the biggest successes of their TBID was the marketing and promotion of Inverness and Loch Ness as one destination for tourists.
They did this by creating a larger online platform to draw more people in, including utilising social networking sites to create a buzz around Inverness and the surrounding areas.
In addition to this, the TBID worked in partnership with Visit Scotland to maximise their benefits from hosting regional and national events.
They also promoted and created new events to draw in more visitors, including the Inverness Loch Ness Knit Festival 2016, which attracted 1,100 attendees from 20 different countries and had an estimated economic impact of £450,000.
Overall, the tourism in Inverness and the north has increased in the last few years with figures from Visit Scotland showing that more tourists than ever before flocking to the Highlands.