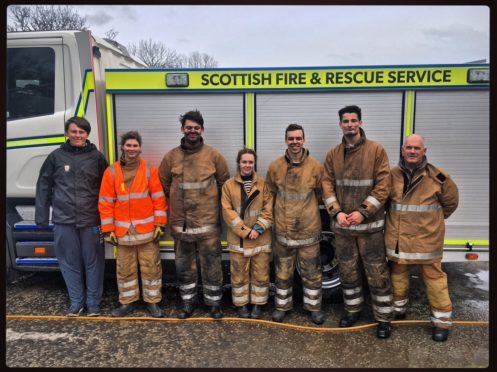 A Moray school fire station faced one of its busiest years on record, as student its student crews were called out to tackle a spate of gorse fires across the region.
Gordonstoun boarding school was attended by both Prince Philip and Prince Charles and within the campus sits a community fire station which is crewed entirely by trained staff and a multitude of international students.
The unit is led by watch manager Tim Clarke, who is also the school's geography teacher.
Earlier this year, he and his team were mobilised as part of the Scottish Fire and Rescue Service response to a huge gorse fire at Hopeman beach in Moray – one of the most memorable calls of his 16-year tenure.
He said: "I've been to quite a few large and challenging incidents in my time, but Hopeman was certainly up there.
"I remember arriving at the station and the students had already sprinted over, absolutely buzzing to go.
"We were there for pushing-on eight hours and were called back again and again in the following days.
"Every single time I witnessed this young crew – from various countries and backgrounds – call upon their training, thriving on the responsibility."
The station is made up of three watches, with each on call 24 hours a day for seven days, every three weeks.
They also have a very international crew, with 12 different nationalities represented within the 36 current members.
The fire unit was formed in 1941 by student Stephen Philip – a former school peer and coastguard colleague of the Duke of Edinburgh.
It was started at the height of the Second World War, just seven years after the school was founded by Dr Kurt Hahn, a Jewish exile who had fled Nazi Germany.
Ian Findlay, the Scottish Fire and Rescue Service's Local Senior Officer for Aberdeenshire and Moray heaped praise on the Gordonstoun firefighters.
He said: "It has undoubtedly been a busy year for our young firefighters at Gordonstoun but they have stepped up to the challenge every time they were called upon, working alongside their whole-time and retained colleagues.
"And just like any other firefighter of today, their role has developed beyond that of frontline emergency response.
"The crew have a fantastic reputation for their vital community engagement, acting as role models to children across the region."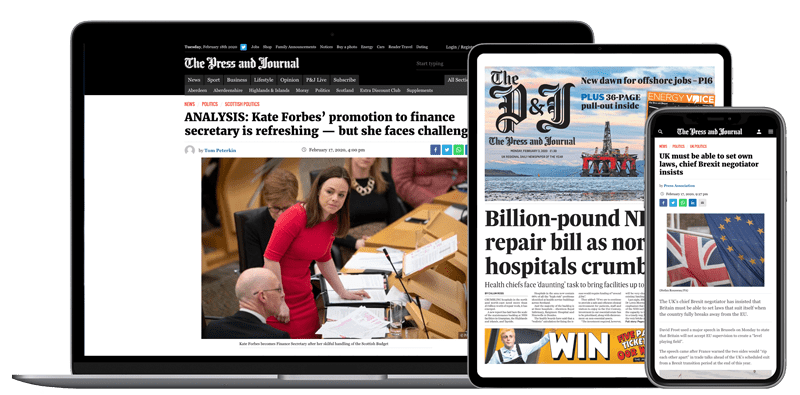 Help support quality local journalism … become a digital subscriber to The Press and Journal
For as little as £5.99 a month you can access all of our content, including Premium articles.
Subscribe