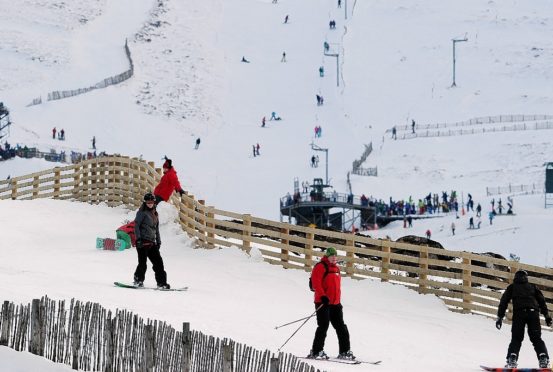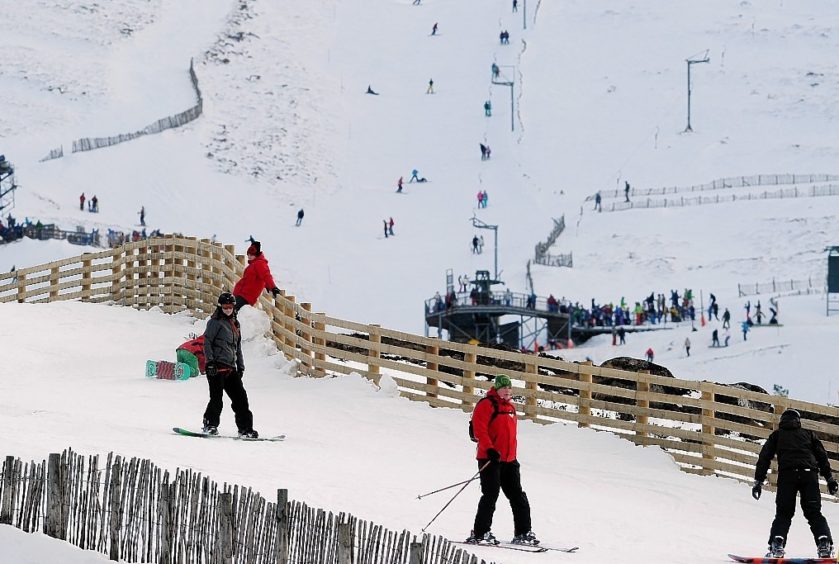 The Cairngorm funicular problems last night took another twist after the resort operator's dozens of seasonal ski instructors were told the winter snowsports school will not open this winter.
The hillside railway was closed for urgent repairs last month amid fears it could remain closed for the whole winter, damaging Aviemore's economy and the resort's reputation.
Catering staff on zero hours contracts have already been told there will be no work for them for now.
And yesterday, it emerged that an email had been sent to all staff to tell them the popular ski school will be closed for the season.
Ironically, the news emerged on the first day of snow so far this winter, as other ski centres geared up to welcome the crowds.
More than 50 jobs connected with the school are lost, 10 full time, 40 part-time and three permanent staff.
Local councillor Muriel Cockburn said she was devastated by the news.
She said: "Coming just two months before Christmas, and broken by email in a such a cowardly way. We already have enough working poor in the valley. My worst fears have been confirmed after a task force was formed to tackle the problems just two weeks ago."
The email read: "Due to the impact of the current closure of the Cairngorm Funicular Railway, it has been decided that whilst we are awaiting the technical report on the status of the Funicular, we will not be operating a snow school this 2018/19 winter season.
"I know that this may be difficult for you and we hope that by informing you at the earliest possible opportunity, this will allow you to seek other instructing roles. As the winter progresses we will be continually assessing the situation and we will keep you all informed. Should we be in a position to offer you other roles within the company over the winter then we will also keep you informed.
"We would like to thank for all of your commitment and hard work in the past and wish you well."
Alan Brattey, secretary of the Aviemore Business Association and a founder member of the Save The Ciste campaign set up to try and rescue the mountain's chairlifts from closure and destruction, said he was very disturbed by the news.
He said: "We don't understand why this news has come at this point, when we know the HIE task force had moves afoot to buy a snow factory to produce artificial snow for beginners.
"Now the ski school is cancelled, and it will have such a negative impact that people simply won't come."
HIE owns CairnGorm, and leases it to leisure company Natural Retreats, to be operated by CairnGorm Mountain Ltd. Natural Retreats could not be contacted for comment last night.
As the news broke on social media, Henry Orr posted: "This kills the beginner and novice sector of the snow sports market in Aviemore- it is also the core of Cairngorm market…game over."
Rex Sircus described it as "absolutely shocking and a devastating blow for the local community. Truly inept and shocking management of this once jewel in the crown of Scottish ski-ing" while Peter Lewis described it as "the death knell. No ski school means no beginners and advanced skiers/experts will be heading to Nevis range, Glencoe etc anyway."