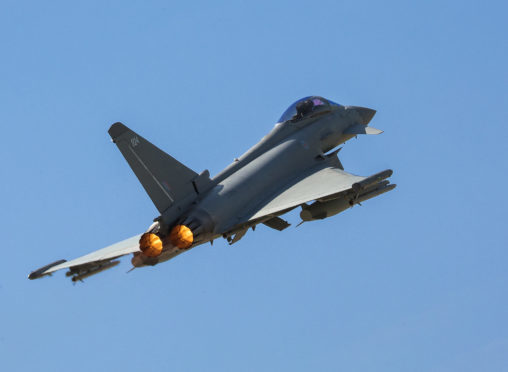 Fighter jets from the north-east were scrambled yesterday to track a suspected Russian military aircraft.
At least one unidentified plane was monitored approaching the north of the UK's airspace at about 11am.
Two Typhoon jets from RAF Lossiemouth were launched while efforts were made to contact the aircraft.
A Ministry of Defence spokesman said: "Typhoon fighters from RAF Lossiemouth were scrambled yesterday as a precautionary measure against a potential incursion into UK area of interest by one or more unidentified aircraft.
"At no time was there a threat to UK airspace and the Typhoons subsequently recovered."
RAF Lossiemouth is tasked with a QRA (quick reaction alert) mission which requires jets to be constantly ready in the event of unknown or hostile aircraft approaching the UK.