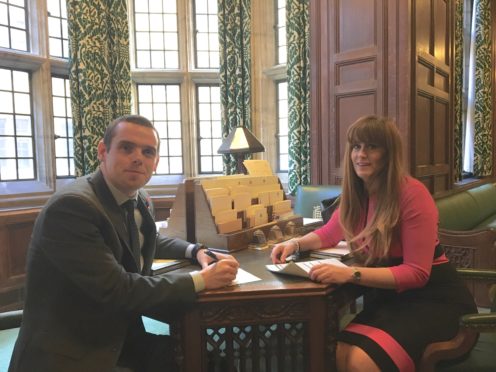 Moray MP Douglas Ross has met with the Small Business and Consumer Protection Minister at Westminster to advance a campaign against "rip-off" delivery charges imposed on customers in the north of Scotland.
Mr Ross met with Kelly Tolhurst MP yesterday to highlight the "unfair" practice of a number of companies.
He said: "It was a very positive meeting and I was able to further highlight with the minister the number of cases that have been brought to me about unfair charges being added to orders coming to Moray because of their postcode.
"This is just the next step in the campaign to try and end this unfair practice, and I'm hopeful that by working with the Minister we will be able to right this wrong.
"We have already seen some action from certain companies, but more still needs to be done across the board."
Ms Tolhurst said: "I have received more representations from Douglas on this issue than any other politician from any parliament in the UK.
"He has been assiduous in raising the issue and has already had some success with companies changing their policies."