 Thousands of people from around Moray remembered the fallen as they flocked to services to commemorate Armistice Day in towns throughout the region.
In Forres, the army's 39 Royal Engineers Regiment from Kinloss marched and led a packed parade through the town centre, with representatives from the army cadets, girl guides and the Royal British Legion following on behind.
The Forres and District Pipe Band took up the rear of the march, as they played music to accompany the walk towards the war memorial.
Once a crowd had gathered around the memorial, the service was led by Reverend Donald Prentice, the chaplain for the Royal British Legion in Forres.
Rev Prentice welcomed an almost record-breaking audience to proceedings.
He said: "We are here to remember not only 100 years since the Armistice but also 100 years of the RAF service.
"We all know too closely about the sacrifices made over many years and also through recent conflicts and I thank you for your attendance today."
He was joined by Father Romanus Enyinnia of St Margarets Catholic Church, Reverend Dr Hamilton Inbadas of St Jon's Scottish Episcopan Church, Padre Seorus Mackenzie the chaplain at the 39 Engineers regiment and the Sergeant Major of the 39 Engineers WO1 Shaun Wright.
Poems and verses from the Bible were read out before the crowd fell quiet for a two minute silence.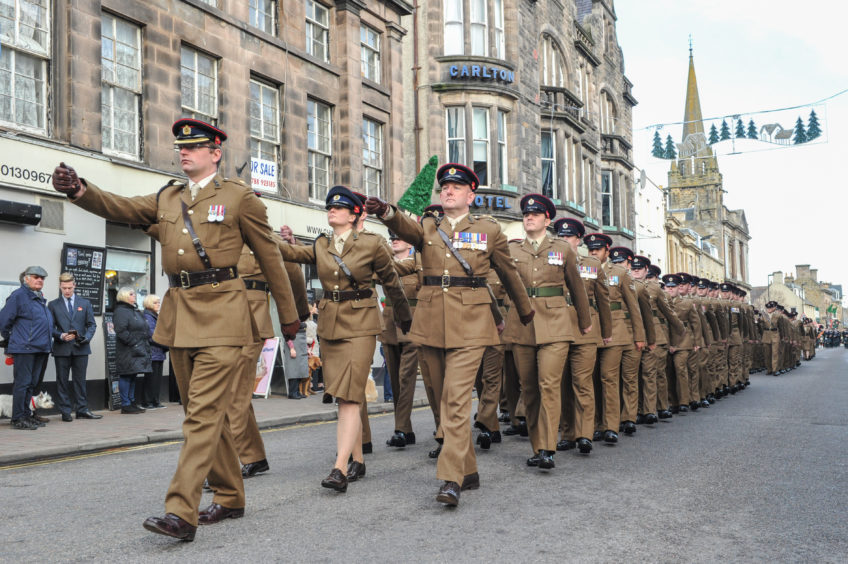 Local civic and military leaders were then tasked with laying wreaths at the war memorial as a lone bagpipe player poignantly performed.
The Buckie Remembrance parade was a unique one, as a direct descendant of a Victoria Cross winner took part in it.
Grace McIntosh's father George won a VC after he single-handedly stormed a German machine gun position on July 31, 1917 aged just 20.
Ms McIntosh took the salute in Buckie, with a choir performing during the parade where 120 people marched through the town.
Elgin High Street played host to a Remembrance Service, as Elgin Museum was opened specially for the day as people were given a final opportunity to view the WW1 display and the Poppy Cascade.
A parade in Lossiemouth was also held, with the march taking place along Queen Street shortly before arriving at the town's war memorial for the service.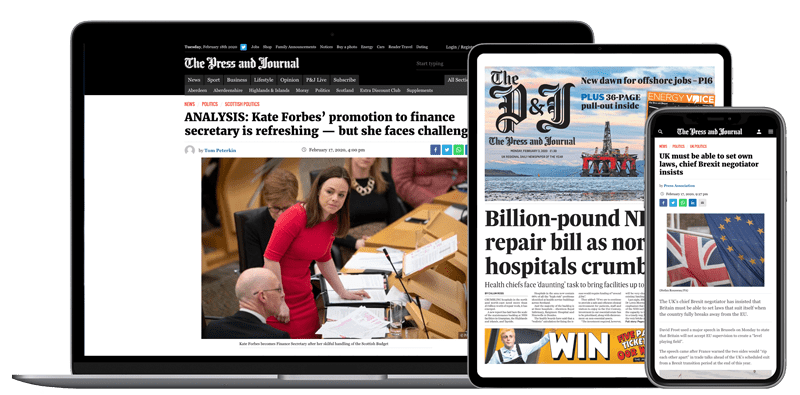 Help support quality local journalism … become a digital subscriber to The Press and Journal
For as little as £5.99 a month you can access all of our content, including Premium articles.
Subscribe