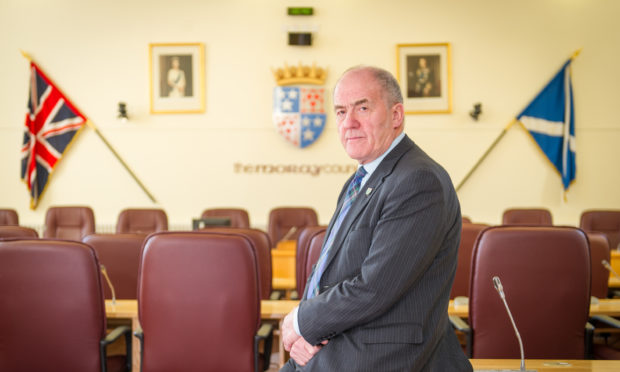 Fresh calls have been made to merge schools in Moray – after it emerged some neighbouring buildings are running half empty.
Annual figures have been published by the council to show how many pupils go to class at each location in relation to their capacity.
The statistics have revealed that while several of Elgin's primary schools are operating at nearly bursting point, the region's least populated classrooms are at just a third of their capacity.
Last night, former council leader George Alexander argued that many of the empty schools are "walking distance" of each other and could be merged into one existing building to save cash.
However, senior figures in the authority's SNP administration say further investigations should be made to convert unused classrooms to house other under-pressure community facilities.
Meanwhile, education bosses have pledged to start thinking "outside of the box" as part of a long-term vision of the school estate that is currently being drawn up.
Mr Alexander, who is leader of an alliance of five independent councillors and one Conservative, suggested Millbank and Portessie primary schools could already be combined under one roof, as well as Findochty and Portknockie.
---
>> Keep up to date with the latest news with The P&J newsletter
---
He said: "Two of those schools are walking distance apart while the other two are separated by just over two miles. You can put all those pupils in just two schools and they would still only be at 85% of capacity.
"I've been a councillor for six years and we are doing nothing about this – it continues year after year.
"The public are rightly puzzled why we are cutting services while doing nothing about the amount of money being spent on empty space in these buildings while providing an inefficient education."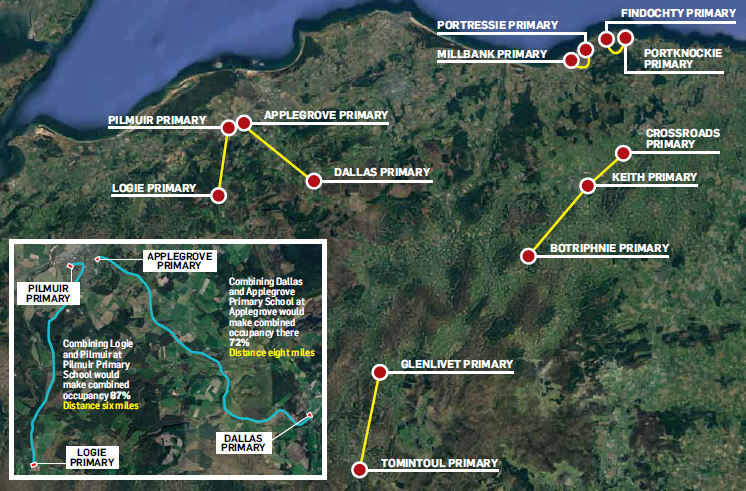 A strategic plan for schools across Moray is currently being drawn up in order to reduce the emphasis "reactive" repairs that are not providing value for money.
Schools in Moray are ranked among the worst in Scotland, with a repair bill of more than £100 million.
Council convener Shona Morrison believes that transforming schools into multi-purpose buildings including community halls, libraries and other services can sustain their future.
She said: "There is also an opportunity there to, maybe not reduce the amount of schools, but to transform them to create community hubs in the space that we have where there is a lower occupancy.
"Schools are at the heart of our communities. Rather than amalgamating them we should be looking to transform them to make them more vibrant."
Speyside Glenlivet councillor Derek Ross, who is also a former teacher, said: "Where schools are under-occupied the space is being used to provide room for libraries, drama and music."
Moray Council stepped away from school closures in 2014 following protests from parents.
However, Inveravon Primary School was mothballed last year after families opted to send the remaining pupils to Knockando instead.
Findochty, Portessie, Portgordon and Portknockie primary schools were all classed as "unsustainable" following a council review last year.
Three new primary schools are being planned for Elgin in order to keep pace with the town's growing population.
Graham Jarvis, Moray Council's acting director of education and social care, said talks about the future of the region's schools would take place next year.
He said: "We do have the school estate strategy to be presented later in this educational year. We do have a plan and we are aware of where there are pressures.
"There are opportunities to do more with the school estate and there will be an opportunity to have that debate in the future."