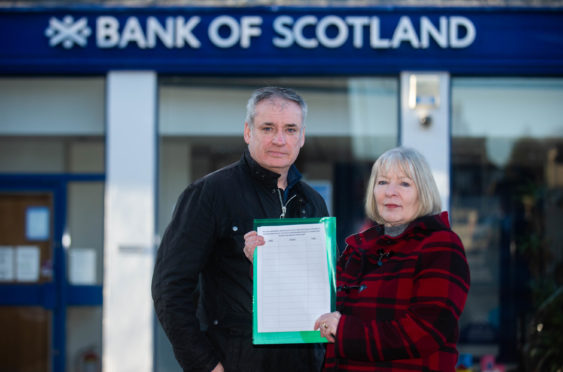 A Moray MSP has secured an agreement with bank chiefs to discuss the spate of closures that will have a detrimental effect on local communities.
Bank of Scotland announced plans to close locations in Keith and Lossiemouth, meaning that Lossiemouth will be without a permanent bank.
They made this "difficult decision"  due to a dwindling amount of customers.
Richard Lochhead held talks with David Martin, group public affairs for Scotland, where he conveyed the concerns of local communities in Moray affected by the recent announcement by the Lloyds Banking Group.
He managed to secure an agreement from the bank to meet him and community representatives from Keith and Lossiemouth in early December.
Mr Lochhead helped to launch a petition to save the Keith banks last weekend and will chair a public meeting in Lossiemouth about the issue today at 10am at Lossiemouth Town Hall.
He said:  "During my talks with the Bank of Scotland I made it clear that there's real opposition to the closures in Keith and Lossiemouth, and I urged the bank to respond to that strong feeling by reconsidering their plans to close these branches.
"With regards to Lossiemouth, it is especially difficult to understand why the Bank of Scotland would close the last bank in the town at a time when we're set to see economic activity and the community grow substantially with the expansion of RAF Lossiemouth.
"Whilst we have an uphill struggle to persuade the bank to reverse this decision, I'm pleased that Lloyds Banking Group have agreed to meet with myself and community representatives from Keith and Lossiemouth in early December, which gives us an opportunity to put forward our strong case for keeping these branches open."