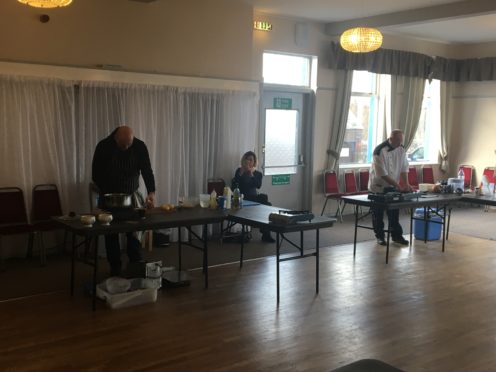 We are live at the sixth annual Cullen Skink World Championships where four competitors will be battling it out to be named the best at creating the traditional Scottish soup.
The day will have two separate competitions, one being a traditional Cullen Skink creation and then one with an added twist.
Hosted at the Cullen Bay Hotel, the reigning champion is hotel owner Ian Watson who is hoping to keep hold of his crown for the third successive year.
He faces stiff competition against Darren Bate of Lossiemouth and owner of NLB Street Food, Lynne Watson of Lily's Kitchen Cafe in Cullen and Margaret MacRae of Buth Bheag in Kyle on the West Coast.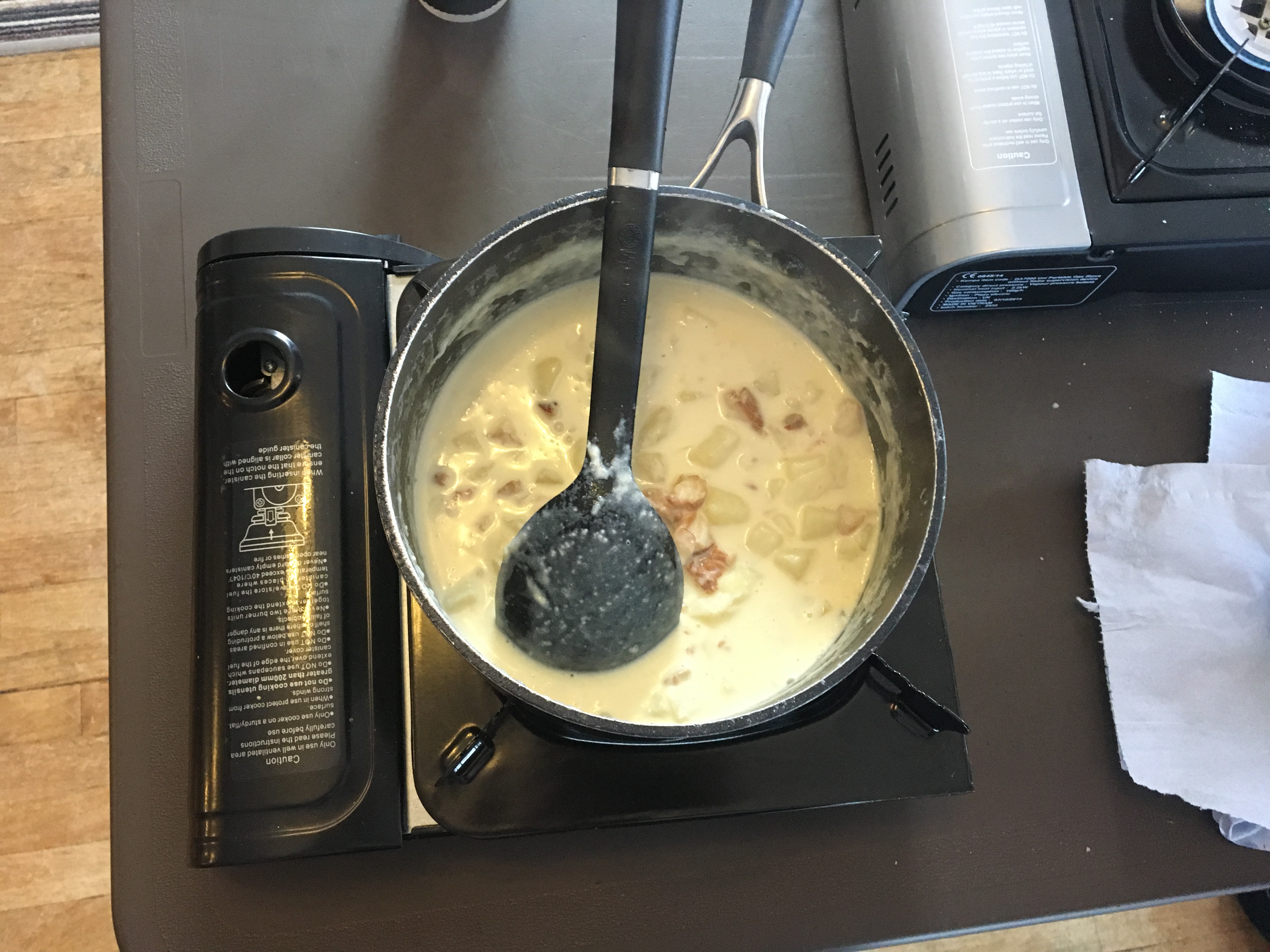 They will create dishes to be judged by a group of special guests, including Jimmy Buchan from TV's Trawlermen.
The competition has just kicked off, with competitors creating the traditional Cullen Skink first.
Cullen Skink is a dish that consists of smoked haddock, potatoes and onions and originated in the coastal town of Cullen.
Contestants have just finished their first round and the judges have been removed to blind test the soups, so there is no funny business like bribes or favouritism.
Anticipation is building as the soup is being served, 45 minutes of hard work coming down to this moment.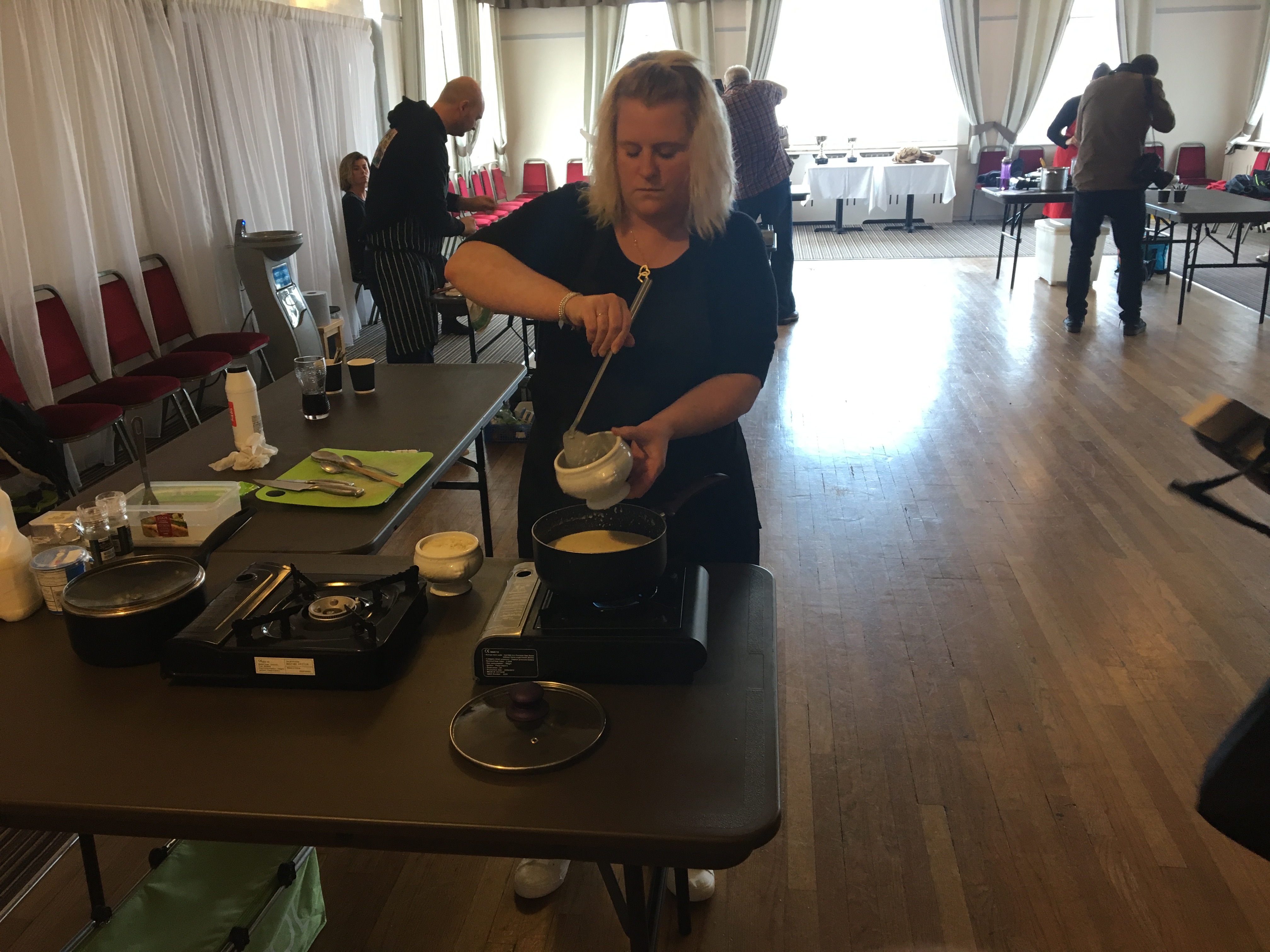 It was a tough first round for some of the competitors like Margaret MacRae, who heaved a sigh of relief after saving her potatoes from dried up doom.
She said: "The first round was a bit stressful, my tatties went to mush but we managed to salvage them enough for it."
Ms MacRae is entering the competition for the second time, but is keeping quiet about what her special twist is for the main event of the competition.
Darren Bate enjoyed the first round but is really looking forward to the twist section.
He said: "I'm quite confident with how it went, the soup came together well, I quite liked the flavour of it.
"I'm really looking forward to the main event here, this is why I came here, the first one was just a wee warm-up to nimble the fingers."
Mr Bate's unique twist is he will smoke the fish for the dish himself and add in some black pudding Bon bons and some Pernod.
The Cullen Skink with a twist kicks off at 1.45pm and an overall world champion will be crowned at 3.30pm.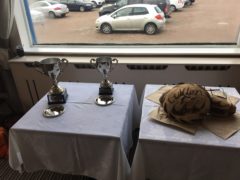 A last minute substitution for the twist competition as retiree Bob Harper dons his chefs hat to take part, replacing Lynne Watson of Lily's Kitchen.
The hall now resembles a teuchtar version of Masterchef complete with a man smoking his own fish outside, a sight I've never witnessed before.
It's almost decision time , with the judges retiring to their soup thrones to decide on a traditional champion and a twist champion.
After taste testing the dishes myself, despite my irrational hatred of fish based products I can safely say I have no idea who is going to win, which will make the finale even more exciting.
A world champion will be crowned today on this cold afternoon in Cullen.
Defending champion Ian Watson is happy with what he has put out and is pleased about the healthy competition he has to protest his crown from.
He said: "I'm happy with what I've put out so far, I would have like the twist (lobster bisque) to have more of a lobster taste but it was still nice.
"I would like to keep the title but there's good people here so you never know."
Darren Bate was also happy with what he produced.
He said: "I think it's been a nice busy day, all the contestants are happy with our products so we will wait and see what the judges think.
"We've got a one in four chance of winning so we will see what happens but you never know, I'm happy with what I made so wait and see what the judges think."
The champion will be crowned at 3.30pm and will be known throughout the world as the Cullen Skink emperor.
Or World Champion, they get to choose their title if they win.
Here we go, the champion is about to be crowned, tough to choose the winner from a neutrals point of view.
Ian Watson wins the Cullen skink with a twist title, making his home advantage count.
But who is the overall world champion?
Lynne Watson of Lily's Kitchen in Cullen pulls it out the bag and is the new world champion.
It's been a brilliant day in Cullen and a new world champion has been crowned.