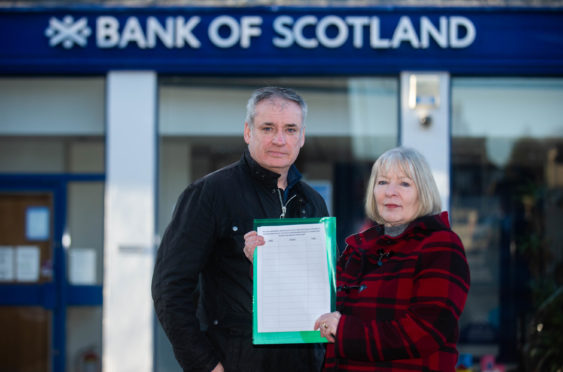 Representatives from the Bank of Scotland have agreed to meet with local councillors and members of the business community to discuss the closures of two of Moray's banks.
Lossiemouth and Keith will both lose their banks next year and that will mean the coastal community of Lossiemouth will be without a permanent one at all.
Petitions have already been launched by locals in both towns, with public meetings taking place last week to come up with ideas about what the communities could do to combat the closures with the Bank of Scotland invited but ultimately not sending anyone
Moray MSP secures meeting with bank representatives over closures
However, Moray's MP Douglas Ross and MSP Richard Lochhead have managed to broker a meeting with representatives from the bank which will happen in the next couple of weeks.
Bank of Scotland have previously blamed reduced footfall at both Keith and Lossiemouth sites as the reason for the closures but these claims were disputed by Lossiemouth locals who accused them of fudging the numbers.
---
---
Mr Ross welcomed the news about the meeting as he described there being "a lot of discuss" between the bank and their customers in the north-east.
He said: "Although I'm glad the bank has agreed to this meeting, there is much that needs to be discussed. All national banks who have customers in Moray need to make sure that adequate facilities are in place to enable people to have a satisfactory service.
"Sending a mobile van for an hour a week just isn't good enough.
"There is never a good time to close a bank. Let alone the last one in the town, but to do so just before it expands significantly is just madness."
The Keith Bank of Scotland is expected to be closed in May, with the Lossiemouth one following in June.
Petition launched to reverse Moray bank closure amid fears region has been hit hard enough already
Mr Lochhead was also pleased that the bank had agreed to meet community representatives to discuss the closure.
He said: "Whilst we have an uphill struggle to persuade the bank to reverse this decision, I'm pleased that Lloyds Banking Group have agreed to meet with myself and community representatives from Keith and Lossiemouth in early December, which gives us an opportunity to put forward our strong case for keeping these branches open."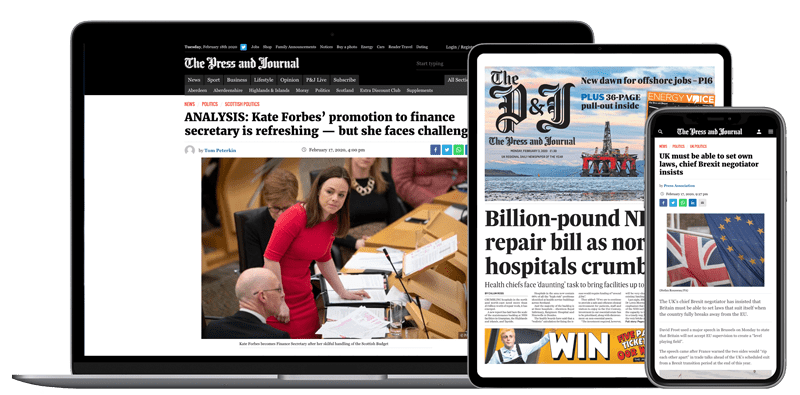 Help support quality local journalism … become a digital subscriber to The Press and Journal
For as little as £5.99 a month you can access all of our content, including Premium articles.
Subscribe