A Cullen cafe owner has become a unique world champion.
Lynne Watson, originally from Aberdeen, won one of the most coveted food competitions in the world yesterday when the sixth annual World Cullen Skink Championships were held in Moray.
Participants from throughout the north-east of Scotland took part in a bid to take home the prestigious title and go down in history as one of the best purveyors of the traditional Scottish delicacy.
The competition, which took place in the town where the soup gets its name, was split into two sections, the first creating Cullen Skink the normal way, using smoked haddock, potatoes, onions and cream, while the second saw participants add their own special twist.
Their efforts were then judged by five special guests, including TV's Jimmy Buchan from Trawlermen and Depute Lord Lieutenant of Banffshire Clare Russell.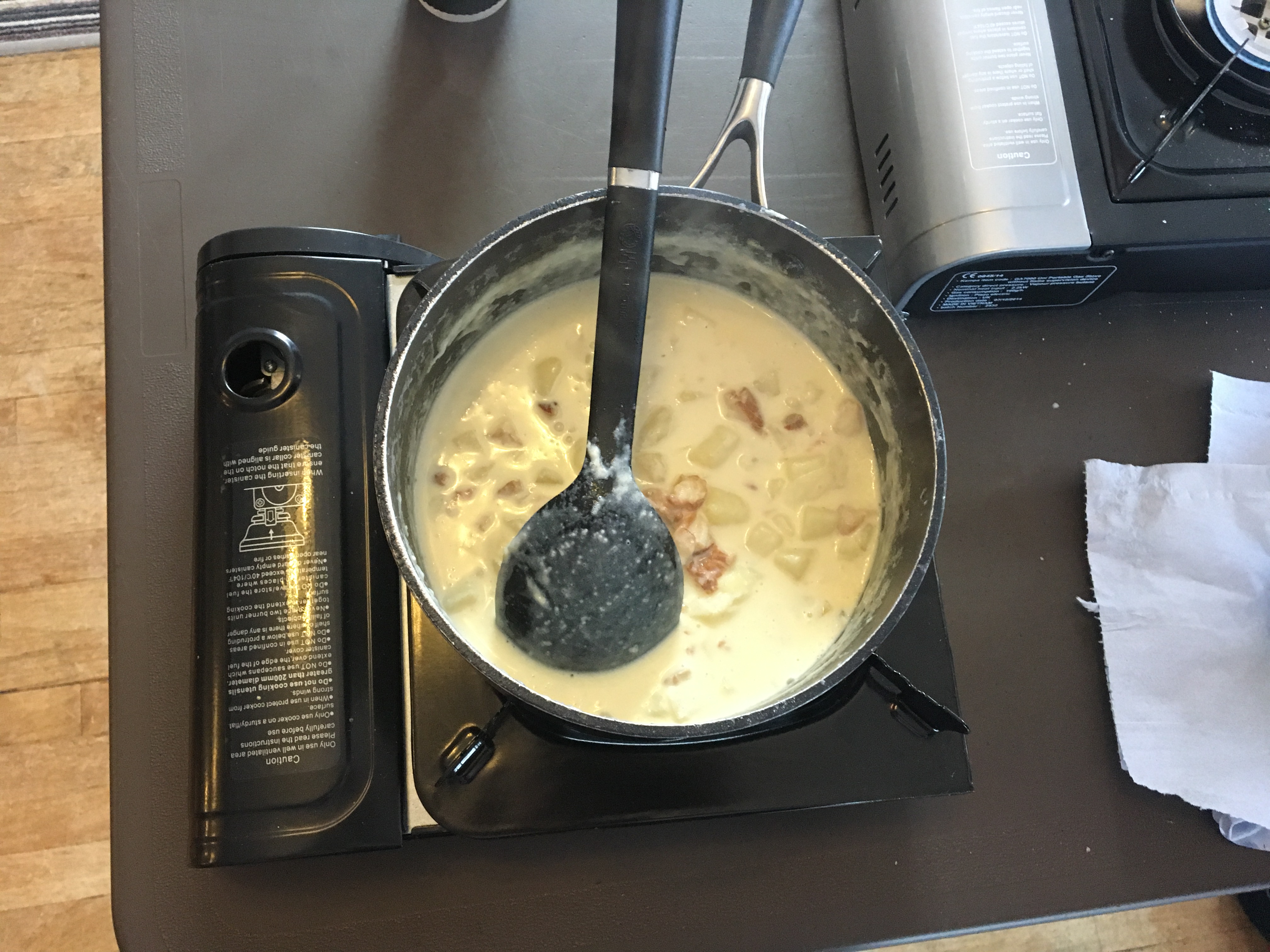 Four cooks, hailing from as far away as the west coast, were involved in the action with some of the more inventive recipes including chocolate and lobster.
---
---
Held at the Cullen Bay Hotel, owner Ian Watson not only had home advantage but was also the reigning champion after winning the traditional competition the last two times it has been staged, in 2017 and 2015.
He faced stiff competition this year, competing against Lossiemouth chef Darren Bate who runs NLB street food, Margaret MacRae of Buth Bhaeg in Kyle who won the twist part of the event last year and Lynne Watson of Lily's Kitchen Cafe in Cullen.
In the end, after a hard day of cooking that saw some fish being steamed outside and a lot of stress, Miss Watson was crowned world champion.
She finished runner-up last year, but went one better with the traditional recipe she serves at her eatery gaining all the plaudits from the judges.
She was delighted to win the competition and said the distinctive trophy will take pride of place at her "wee cafe."
She said: "It's brilliant to be world champion, it feels really good. I own a small business in Cullen and this will be good to add, just to boost the business and see how we get on.
"We entered last year and came second, so thought we would try and push to get first and I did.
"My recipe is just basic, no airs and graces, just good quality ingredients and that's about it."
Miss Watson has run Lily's Kitchen Cafe for three years after moving to Cullen from Aberdeen four years ago and the Cullen Skink recipe she produced is one she uses in her establishment.
Ian Watson did not leave the competition empty-handed as he won the Cullen Skink twist part of the day for his lobster and shrimp bisque dish.