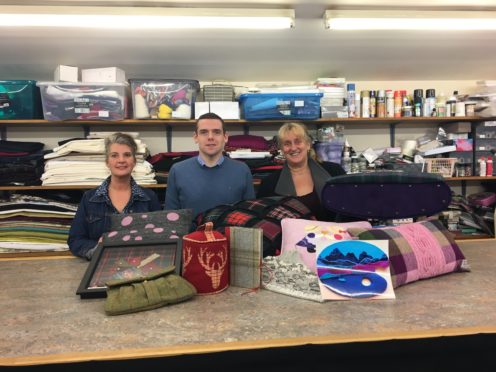 An Elgin woman has won a top prize in a competition celebrating 13 years of the Keith Kilt and Textile Centre.
Marny Cruickshanks created a patterned insert using Harris Tweed, which inspired by the West Coast.
Entrants were challenged to make a textile accessory or item from material woven in Scotland, which reflected the Scottish spirit.
People ranging from nine to 87 from around the world took part, sending in jewellery, headpieces, cushions and covered stools.
But the judges were impressed by Ms Cruickshank's creation, entitled Collage of Colour and awarded her overall first prize.
Linda Gorn, voluntary chairwoman of the KKTC, said: "We had some great designs submitted and it was really hard to pick a winner but I'm delighted to congratulate the overall winner Marny Cruickshanks from Elgin on her fantastic design, which reflected the spirit of Scotland theme very well."