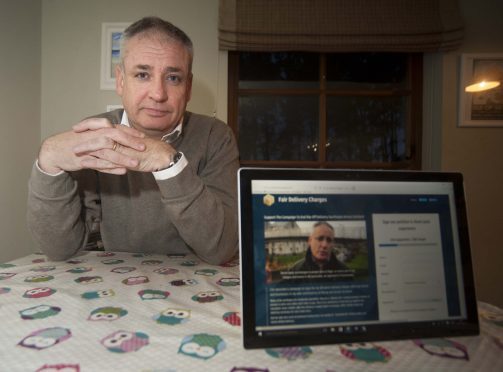 Moray MSP Richard Lochhead took his delivery charges campaign all the way to the top this week, as he held talks in Westminster with a senior government minister.
Mr Lochhead has been attempting to tackle online retailers who inflate delivery fees to send goods to northern Scotland for the last couple of years.
Since the campaign was launched, some progress has already been made tackling rip-off surcharges.
The Advertising Standards Authority has issued enforcement notices to over 200 companies reported to them by the MSP in two separate dossiers.
And this week the Scottish Government launched its Fairer Deliveries for All action plan.
---
>> Keep up to date with the latest news with The P&J newsletter
---
Mr Lochhead, however, met with UK Government Minister for Small Business, Consumers and Corporate Responsibility, Kelly Tolhurst and urged her to take further action.
He said: "I had a constructive and valuable meeting with the UK Government and was heartened by the Minister's understanding of many of the issues faced by families and businesses that face paying often absurd parcel delivery surcharges because of their postcode.
Scottish Government launches action plan to combat unfair delivery charges
"Ms Tolhurst acknowledged that this issue has now gained a lot more prominence and requires action.
"Scots consumers pay a £36 million delivery surcharge each and every year due to the unacceptable practices of many online retailers and their couriers.
"We discussed the two key issues facing Scotland and indeed some other parts of the UK, which are the often unjustifiable scale of the surcharges and also the fact that too many retailers mislead consumers by offering free delivery but then apply charges."
In a report commissioned by Mr Lochhead, the Scottish Parliament Information Centre (SPICe) estimated that parcel delivery surcharges cost consumers in Scotland £36.3 million a year.
Courier service TNT Direct charges an additional £50 for next-day delivery to the Highlands, compared to anywhere else in the UK.
Groupon, meanwhile, declines to deliver to some parts of  mainland Scotland.
Plans to track prices of posting parcels across Scotland unveiled
Mr Lochhead described the situation as "urgent" with Christmas weeks away.
He said: "With Christmas fast approaching hundreds of thousands of Scots are going to be fleeced when buying their gifts online.
"The situation is now urgent.
"That is despite the significant and welcome steps now being taken by the authorities to clamp down on sky high surcharges and most recently the Scottish Government's action plan."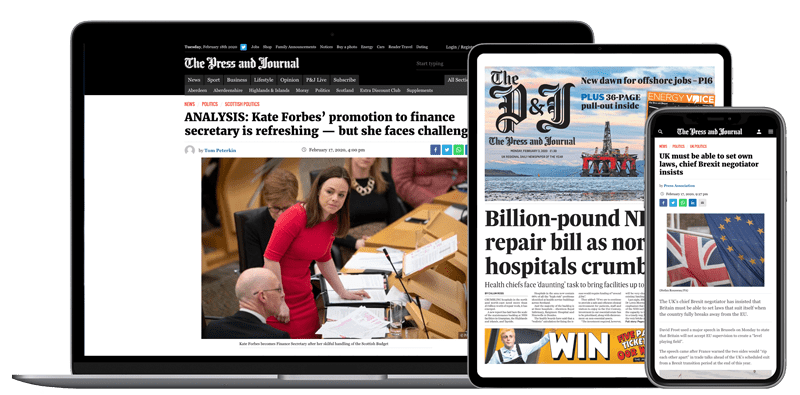 Help support quality local journalism … become a digital subscriber to The Press and Journal
For as little as £5.99 a month you can access all of our content, including Premium articles.
Subscribe