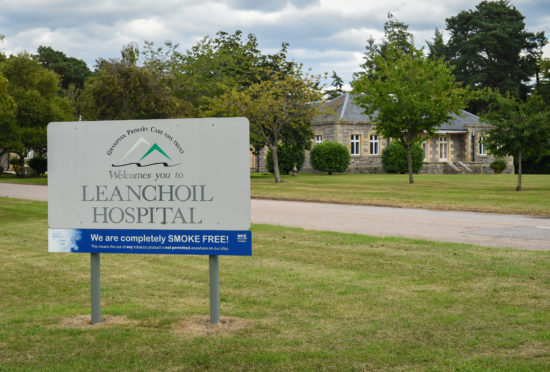 Moray health officials have confirmed the closure of a hospital which has been out of commission for more than two months, due to staff shortage.
Patients at Leanchoil Hospital in Forres were moved in September, because health bosses faced persistent problems in recruiting a workforce for the building.
Yesterday, Health and Social Care Moray confirmed "with reluctance" that the facility, which was built in 1892, will be decommissioned as part of a shake-up of local services.
Shona Morrison, chairwoman of the region's integrated joint board for health and social care, explained that the development of care units at the Varis Court sheltered housing complex and local care homes would help people live independently for as long as possible.
She said: "We had a long discussion about it. It has been talked about for as long as I've been on the IJB.
"The fundamental thing we want to do is look at where services are going to be in the future and unfortunately Leanchoil just isn't sustainable now.
"The focus for us is to keep people at home for as long as possible – and not have people miles away from their loved ones."
Leanchoil had nine beds to allow people to recover from hospital stays closer to home as well as respite and terminal care.
The opening of the new health centre in Forres in 2014 allowed all services to be transferred from the hospital apart from the inpatient base.
The closure means an augmented care unit will be developed at Varis Court and at local care homes to provide recovery support for patients.
A possible take-over of the building has already been discussed by community groups.
Yesterday's decision has opened the door for organisations to apply to NHS Grampian, who own the hospital, for a potential transfer.
Service manager Lesley Attridge said: "Leanchoil has been the subject of much debate for a number of years. The site does not represent a modern health and care facility.
"Retaining this facility does not add value and does not provide best value."