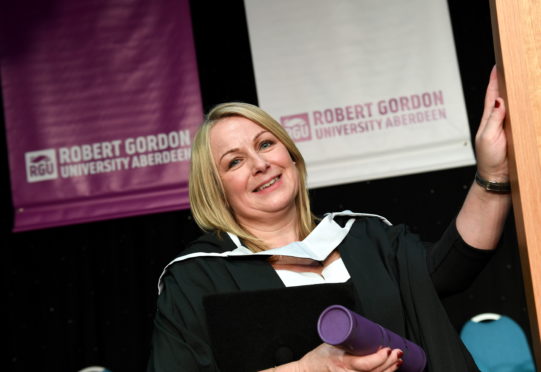 A mum from Moray who returned to education after her life was uprooted by the downturn in the oil and gas industry was one of the hundreds of happy graduates at yesterday's ceremony in the Beach Ballroom.
Bridgit Edmonstone, 49, took to the stage of the ballroom to receive her Msc degree in international marketing management from Robert Gordon University.
Ms Edmonstone, who said she wanted to finish her studies before turning 50 next year, decided to take on the university course after she and her family were forced to suddenly move to Aberdeen from Abu Dhabi after the price of oil plunged.
And the former Elgin High pupil said she now hopes to start her own business in the near future – once she's taken some time to relax without any exams to worry about.
Ms Edmonstone said: "It's a really amazing feeling to graduate today as it's really been a long, personal journey for me.
"I had been living overseas but had to come back due to the downturn and because the job market was so difficult I decided to up my game a little bit.
"It was difficult, as I had to work my full time job with part time hours, studying full time, and look after my girls.
"The most difficult part of it was thinking I didn't have enough time for my girls, but they've just both been so supportive – they're just brilliant."
She added: "The teaching staff were extremely supportive and my fellow students were great.
"I would sometimes be at work, or an event, before a lecture but the teachers were all aware of my situation and were really understanding about it.
"My dissertation was based on research into the food and drink industry, and the formulation of a marketing plan for a food business idea – so I will push ahead with my plans now I have completed the course."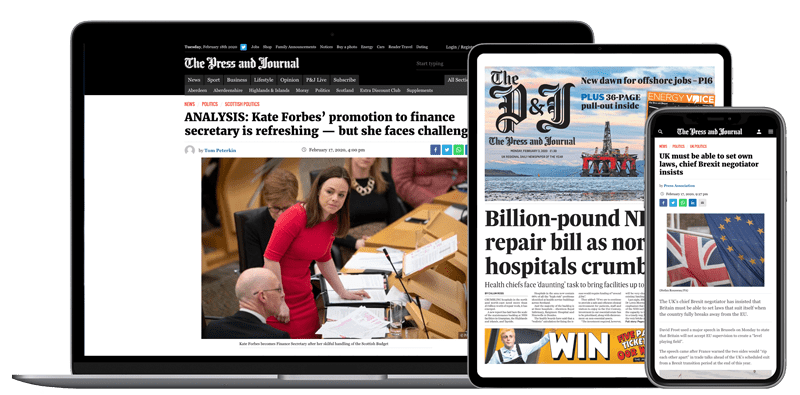 Help support quality local journalism … become a digital subscriber to The Press and Journal
For as little as £5.99 a month you can access all of our content, including Premium articles.
Subscribe