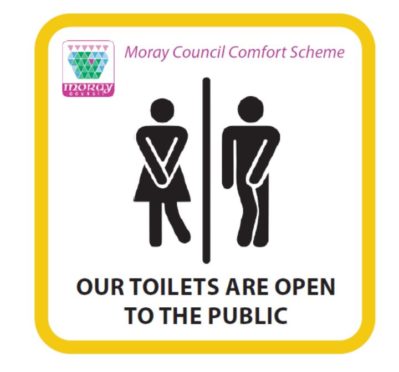 An initiative appealing to Moray business owners to allow their toilets to be used by members of the public will be launched next year.
The council wants a "comfort scheme" scheme in place to increase the choice of facilities available to locals and tourists.
Yesterday, the authority's economic development committee expressed unanimous support for the proposals.
But a vote was nonetheless required following a disagreement about the choice of logo proposed for the scheme.
Forres councillor Claire Feaver believed the council's choice "made fun" of a serious issue for communities.
Businesses in Moray to be asked to open up toilets for members of the public – just months after council shut loos
But Keith and Cullen councillor Theresa Coull described the design as "cute".
Mrs Feaver said: "I don't know why we have chosen to move away from a standardised and recognisable logo which takes the situation seriously rather than making fun of it.
"They use the recognisable logo in Highland Council and it appears to work well."
Mrs Coull replied: "I thought the logo was cute and totally different from anything else, which will make it stand out.
"I recognise that it is a serious issue but I think it's important to have something different that still does what it says."
The council's proposed logo was eventually passed by a vote of six to five.
A comfort scheme is already run by Elgin's business improvement district and Moray Council now expects to launch the region-wide initiative in May next year.
The committee was told staff have already had "positive" discussions with hotels, restaurants and bars about taking part.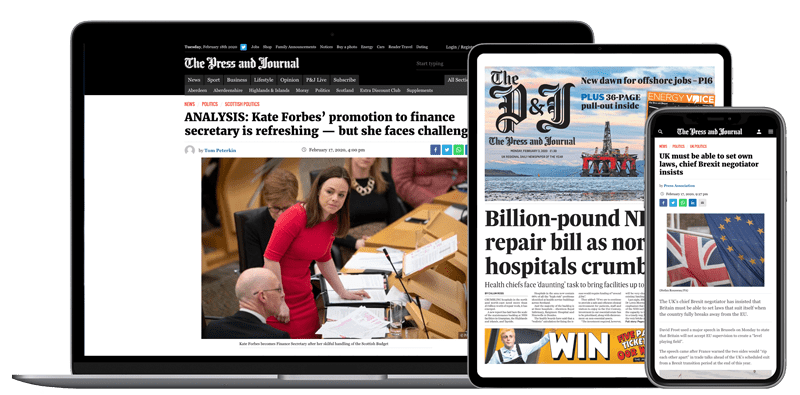 Help support quality local journalism … become a digital subscriber to The Press and Journal
For as little as £5.99 a month you can access all of our content, including Premium articles.
Subscribe