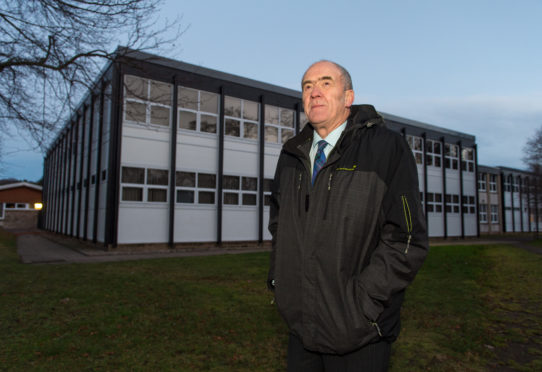 Moray Council has been warned to plough more investment into schools to stop buildings deteriorating.
The local authority is currently drawing up a school estate strategy to help the council move away from a "reactive service" to one where the money spent on buildings can be "planned more effectively".
But in a new report due to be discussed at a meeting on Wednesday, the head of housing and property warns that more money is needed to bring buildings up to a good  standard.
Richard Anderson states in the report that the current £1.2 million maintenance budget is "well below" industry standards.
He states: "The £3 million budget for planned capital works is also short of what is required meaning the school estate will only continue to deteriorate.
"Based on this level of investment and taking account of
ongoing natural deterioration, the task of bringing the school estate up to a B
condition standard is impossible to achieve."
Mr Anderson said annual investment of £4million to £6million was needed to "simply maintain" the buildings to a B standard.
He noted that there was insufficient investment and that there had been a "make do and mend" policy due to wider budget pressures.
The report added that it would cost in the region of £151 million to bring all council-owned buildings up to a B condition standard.
---
>> Keep up to date with the latest news with The P&J newsletter
---
And it states: "The council is no longer in a position to meet this financial obligation."
Former council leader and school teacher George Alexander believes that reducing the number of school buildings would alleviate cost pressures.
He said: "It is prudent to develop a strategy that will maximise the use of buildings in Moray.
"We should deliver education but in less buildings and make better use of teachers and give pupils a far better education.
"It's impossible to continue maintaining all of the schools in Moray. The school strategy should not be about closing schools it should be about rationalising them, which would mean using less buildings.
"Using less buildings would eliminate the staffing problems as there would be enough teachers for the amount of pupils."
An estimated £142million is needed to bring all school estate buildings up to B standard.
Scottish Government statistics released in June revealed that less than a third of the 45 primary schools in the region have achieved at least the minimum "satisfactory" B-rating for the condition of the buildings.
Six of the area's eight secondary schools have also failed to make the grade.
Sonya Warren, chairwoman of the children and young people committee at the council, stressed that the local authority was working on improving the sustainability of schools.
She said: "The council is working on how to develop high-performing schools fit for the 21st century while also being financially sustainable.
"Working with community planning partners we are looking at creating community hubs in these schools and integrate things so everything can work effectively together.
"A lot of work is currently ongoing as officers are looking at how we can provide this but we realise that no one size fits all, different areas need different solutions.
"School standards have improved and we are looking at how other local authorities have developed their sustainable school system and see how it all works."