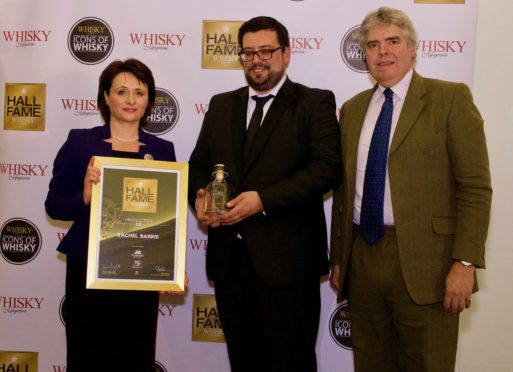 An Aberdeenshire woman has become the first female in the Scotch whisky industry to be inducted into the Whisky Magazine's Hall of Fame.
Rachel Barrie has worked as a Master Blender for numerous distilleries and has helped create some of the world's finest single malts for Glendronach, Benriach and Glenglassaugh.
Her expertise and service to the whisky industry for over 26 years was recognised by Whisky Magazine when she was inducted into their Hall of Fame last week.
Ms Barrie grew up in rural Aberdeenshire and studied chemistry at Edinburgh University before beginning her career as a research scientist at the Scotch Whisky Research Institute.
She has received numerous industry accolades for her work developing award-winning whiskies in addition to judging international spirits competitions and serving
on numerous industry committees.
Commenting on her induction, Ms Barrie said: "Being inducted into the Whisky Hall of Fame is an absolute privilege.
"My ambition has always been to unlock a deeper understanding of the distillation, maturation and provenance of Scotch Whisky, to develop and nurture richness of character and taste and celebrate it with the world.
"It's wonderful to be recognised for this."
The Hall of Fame is the highest accolade The Whisky Magazine can bestow and is their permanent tribute honouring individuals who have made a lasting contribution.