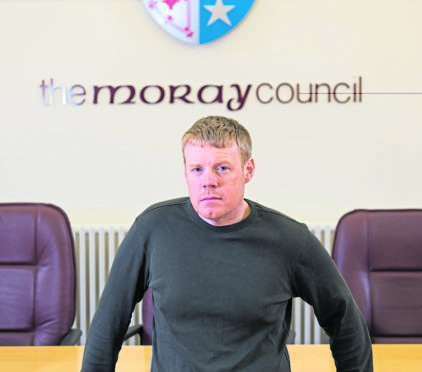 Moray Council is being urged to commit to a major review of its leisure estate in an effort to cut costs.
The proposals outlined by an outside consultancy firm brought in to help with a savings drive appear to suggest that some services must be cut.
That has led to concerns from some local councillors that leisure services will be focused in Elgin, with other communities losing out.
The authority will discuss i-ESE's report on Wednesday, with a decision on where savings can be made to be taken in the coming months.
The firm was hired by the cash-strapped council to oversee a massive cost-cutting operation as the council fights to trim £12 million from its budget.
---
>> Keep up to date with the latest news with The P&J newsletter
---
A report has pinpointed specific aspects of the council's services that could be streamlined in order to save money, including the leisure estate.
Its "improvement and modernisation programme" aims to provide the basis for a medium to long term financial plan that will secure the financial sustainability of the council.
One suggestion made is a leisure services review with Moray Leisure Centre at its heart.
According to the report, this would offer "a more efficient and effective leisure
estate which meets the strategic need for the area".
Details have yet to become clear, but Conservative group leader on the council Tim Eagle is worried that a review of the leisure estate will inevitably lead to an "Elgin-centric" model.
He said: "The paper being presented to council next week worries me greatly, especially where it makes comment that it might suggest a reduction of the leisure estate in Moray.
"I will resist in the strongest terms any move to an Elgin-centric model of leisure in Moray or one which denies the rights of our communities to access leisure locally.
"Swimming lessons, fitness classes and gyms are a vital part of our local communities, improving our health and wellbeing.
"When you consider the rural nature of Moray, taking away facilities leaves communities isolated and at risk."
Mr Eagle added: "As the former chair of children's and young people's service committee, I took a lot of time to move forward, with the other councillors on the leisure review board, a refined approach to leisure where we asked Highland Highlife to provide managerial support to Moray Leisure Centre and looked at options to deliver leisure through a more commercial arm's length external organisation."
Council leader Graham Leadbitter said: "A lot of work has been done over the last few years by the leisure review sub-committee and the issues that were identified need to be taken forward, but with additional work from the consultants.
"There's just a couple of information gaps that need filled before we can make a decision about the future of the leisure estate.
"This report will be considered on Wednesday and hopefully a decision will be reached that will help us reach a conclusion in a matter of months."