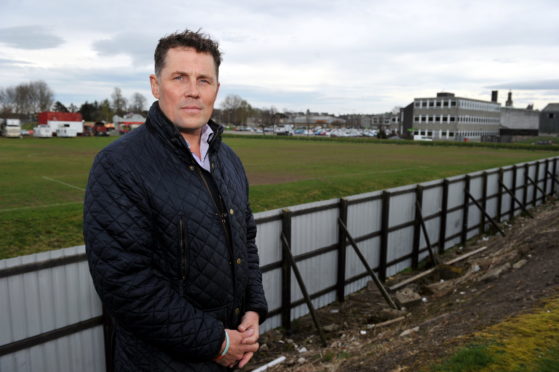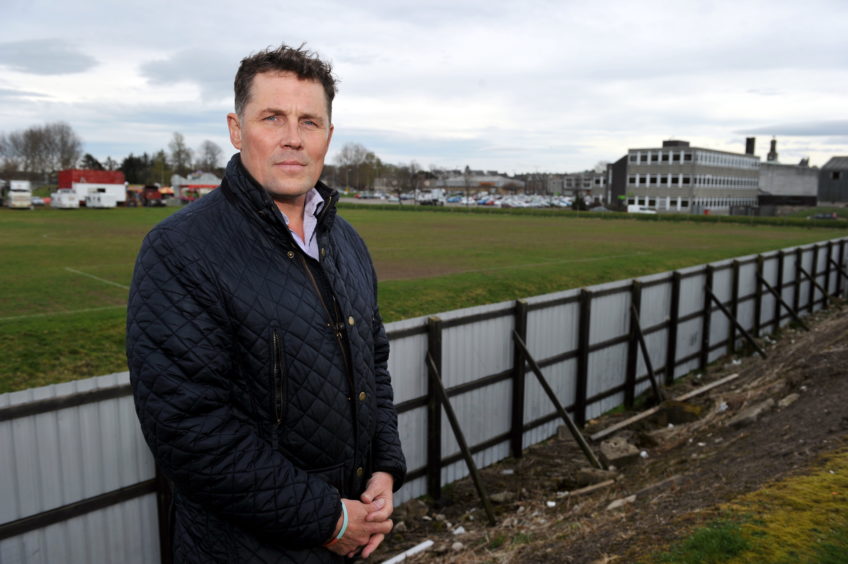 Plans to transform a neglected piece of ground in a Moray town into an artificial sports pitch have won the backing of a community group.
Elgin Community Council has proposed supporting the £400,000 vision for Lesser Borough Briggs to give local youngsters more opportunities to stay active.
The decision is the latest boost for the Elgin Community Sports Trust drive after more than 100 people packed a public meeting last month.
Chairman Dave Allen hopes to submit an application to Moray Council for ownership of the land, which currently belongs to the town's Common Good Fund, early next year.
During a presentation to the community council, the RAF Lossiemouth serviceman moved to quash rumours that Elgin City FC would get extra access to the facility.
He revealed that the group has written into its constitution that the club would get "no preferential treatment".
The community council had previously expressed concerns when the football team had tried to build its own artificial pitch on the land about 10 years ago.
Mr Allen said: "We recognise that Elgin City has tried to get the land in the past and they will undoubtedly benefit from having the pitch right next to their stadium – but only in the same way that Moray Rugby Club or Bishopmill Football Club will benefit.
"We have had offers of assistance from Elgin City in the shape of equipment and facilities but we are treating these as charitable donations without getting anything in return."
Mr Allen added: "At the moment Lesser Borough Briggs is a scrappy bit of land that the circus occasionally uses. It could be getting used every night."
It is expected that the existing grass surface next to the River Lossie would be upgraded using equipment loaned by Elgin City before the new facility is built.
The project is dependent on Moray Council approving a bid from the trust and funding being secured.
A majority of community council members chose to back the proposals at the group's meeting this week.
Elgin City South councillor John Divers said: "The grass pitch used to be fine there. It's only since the circus started going there that it has got worse.
"People who used it know exactly what it used to be like and what it is now."