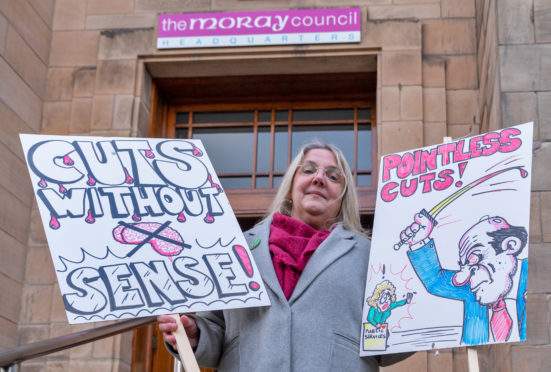 A protest was held outside Moray Council by union bosses on the day councillors met to discuss budget cut proposals that could lead to job losses.
Trade unionists and supporters gathered in front of the local authority's Elgin base to raise awareness about the detrimental effect they believe some of the planned cuts will have on the local community.
Decisions about whether to close Elgin Community Centre and to slash the hours of school cleaners by 18% were meant to be made yesterday.
However, a final judgement was subsequently deferred until next year.
Suzanne Wright, branch secretary of Moray Unison, wanted to show the cash-strapped local authority how badly damaged services may be if cuts are introduced.
>> Keep up to date with the latest news with The P&J newsletter
---
She said: "As a union, we don't want to see jobs lost. These cuts will have a detrimental effect on services locally.
"Enough is enough. We can't take any more job losses as they will cause severe damage to services that have already been cut so deeply that no proper savings can be made.
"Even staff who are not directly affected by the job cuts will suffer they shoulder a higher workload and there is more and more pressure upon them to deliver.
"That can lead to more stress and absenteeism and ends up in a downward spiral as there will be less ability to deliver a decent service."
Ms Wright believes the only way forward for the council is to try and get more money from both the Scottish and UK governments.
Moray Council desperately have to save £12 million over the next year in order to stay financially solvent and Ms Wright is hoping that the trade unions concerns have been listened to.
She said: "We feel that they have listened to us to a certain degree after they agreed to defer decisions about the Elgin Community Centre and cleaning cuts.
"They listened to our key concerns and we will continue to try and ensure there are no cuts to school cleaners."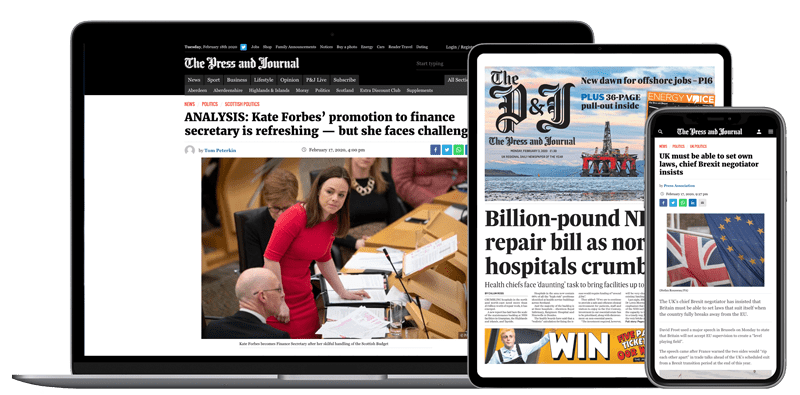 Help support quality local journalism … become a digital subscriber to The Press and Journal
For as little as £5.99 a month you can access all of our content, including Premium articles.
Subscribe