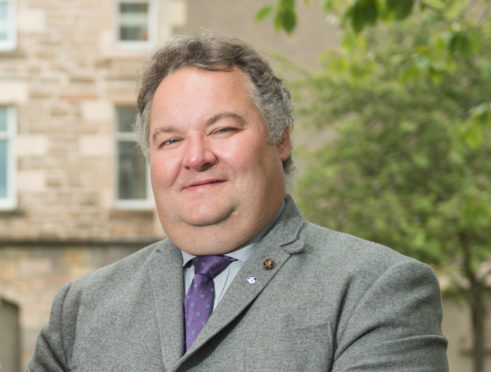 The leader of Moray Council says the fight is continuing to ensure it gets a better funding deal from the Scottish Government.
The region is currently the least funded rural authority in Scotland per head of the population with only Aberdeen and Edinburgh receiving less.
A cross-party delegation from Moray pressed the case with Finance Secretary Derek Mackay at Holyrood earlier this year.
However, any new funding formula for councils must be agreed by the Scottish convention of local authorities, Cosla.
Last night, council leader Graham Leadbitter welcomed "some aspects" of the Scottish Government's budget announcement – but warned it was too early to assess the full implications.
It is estimated that Moray Council needs to cut £12 million from next year's budget and a further £9 million the following year in order to stave off bankruptcy.
Mr Leadbitter said: "We don't know what the specific allocation is yet for Moray Council but there are certainly some aspects that are welcome, particularly additional funding that has been announced for health and social care, but it will be a few days before we have a clear picture of what the implications are."
Moray's integrated joint board for health and social care is currently facing a financial crisis of its own with a budget shortfall at the beginning of the current financial year of £4.5 million.
If the partnership of NHS Grampian and council services is unable to balance its books then the council must cover 37% of the cost of any overspend.
Mr Leadbitter explained talks were continuing to try and lever more cash for the region from the Scottish Government.
He added: "We are still raising issues with Cosla about the funding formula.
"Recently they reviewed part of the finance mechanism for local authorities. It perhaps didn't go as far as I would have liked it to have gone but it is an improvement on the current situation.
"There has been progress but there is still more to be made."