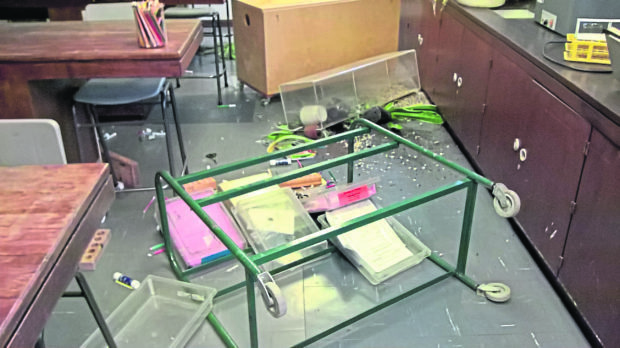 A teenager has admitted going on a vandalism spree at a Moray school that caused thousands of pounds worth of "mindless" damage.
The youngster, who cannot be named for legal reasons, entered Forres Academy during the night of July 28 to wreak havoc.
School staff found science lab equipment, computer screens and windows smashed when they arrived to assess the damage during the summer holidays.
Trays were pulled from cupboards, trolleys tipped on their side and high-tech whiteboards were also left unusable as a result of the incident.
Initially it was feared the repair bill would run to more than £10,000 – but Moray Council has revealed that the destruction has left them facing to pay out about £3,600.
Yesterday the 17-year-old boy admitted causing the destruction either "wilfully or recklessly" when he appeared at Elgin Sheriff Court.
Fire extinguishers were also set off during the raid which left shattered glass and debris strewn across classroom floors.
It is understood that police were alerted to the incident after an alarm was triggered inside the building.
Staff were forced to return to the school during the summer holidays in order to coordinate the clear-up operation caused by the youth.
Last night, Moray Council condemned the damage caused to its property that affected preparations for students returning after the break.
A spokeswoman said: "This mindless act of vandalism caused significant and unnecessary disruption at Forres Academy as well as causing more than £3,600 worth of damage."
The teenager pleaded guilty to a single charge of wilfully or recklessly damaging or destroying property at the school by smashing internal and external windows and doors, internal glass panels and by damaging various school apparatus.
Sentence was deferred until next month in order for reports to be prepared.
Sheriff Gary Aitken said: "In light of this person's age my sentencing options would be restricted without receiving a background report."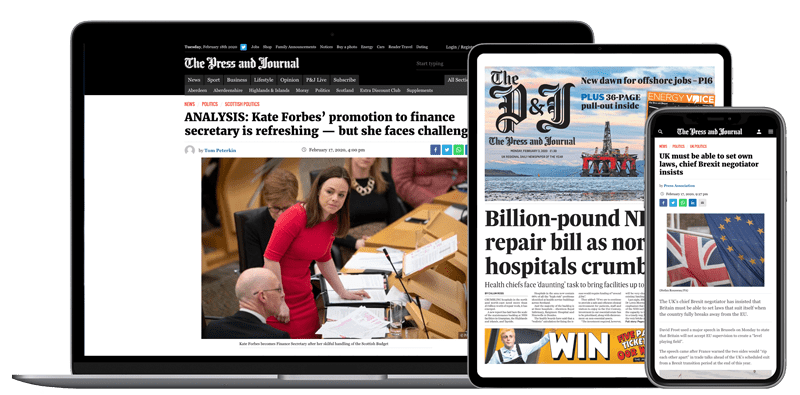 Help support quality local journalism … become a digital subscriber to The Press and Journal
For as little as £5.99 a month you can access all of our content, including Premium articles.
Subscribe